"Michael and Bonnie served as the speakers for the University of Tampa Fall 2013 Main Street Speaker Series program.  Their story is amazing and they deliver it with  a warm and approachable style. They exude a positive energy and the way they share the telling of the story between the two of them simply draws in the listener.  It was a fun presentation with many valuable learning points.  Virtually anyone who wants to build a brand and serve customer needs can learn from your story.  Afterward, our students were lined up to talk with them and I heard significant buzz on campus all day!"
— Rebecca White, Professor, Entrepreneurship and James W. Walter Distinguished Chair of Entrepreneurship Director, Entrepreneurship Center, The University of Tampa, John H. Sykes College of Business 2012 President, United States Association for Small Business and Entrepreneurship (USASBE)
"I thoroughly enjoyed their presentation at the CEO Conference–wonderful job! They are great role models."
— Gerald Hills, Founder, C.E.O.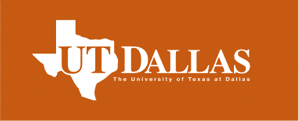 "Bonnie and Michael provided very useful advice to our students.  Their suggestions and lessons learned complemented our curriculum in a variety of areas, including customer discovery and validation, promotional strategy and branding, and bootstrapping.  I highly recommend Bonnie and Michael as speakers both for students and experienced entrepreneurs."
— Maddison Pedigo, Associate Director, Innovation and Entrepreneurship Programs, Naveen Jindal School of Management, University of Texas at Dallas
"Michael and Bonnie painted a wonderful landscape of what entrepreneurs face as they continuously snatch success from the jaws of ever-present failure. they also offered portraits of leadership and strategy as the Barefoot journey moved beyond the start-up stage. The artistic way they presented the episodes of the Barefoot Spirit helped our students capture the essence of the lessons they wanted to illustrate. The vignettes are what the students will remember, but the base colors are always foundation principles of business. Perhaps this is why our students were so attentive and asked such good questions at the end because they were drawn into the Barefoot world like a master artist draws us into a masterpiece."
— Michael Solt, Dean of Business Administration, California State University at Long Beach
"Bonnie and Michael's presentation to our students during Business Week was spectacular. Their story and the management principles they have developed excited and inspired our students."
— Rachel Croson, Dean, College of Business, The University of Texas at Arlington
"Thank you for your positive outlook and insight on how to do be a successful entrepreneur. It is obvious that both of you have a great business sense and dynamic attitude towards where and what you want to do."
— Natasha Guindani , MBA Student, Florida Atlantic University
"Their talk had to be one of the most useful and important ones in my business life. For them to bring up investment brokers, and exiting, I was taken aback. They armed me with the right questions to ask."
— Lawrence Charles, Student, UC Irvine
"I very much enjoyed Michael and Bonnie's presentation."
— Justine Cooke, Thought Leadership Strategist, The Executive Committee (TEC) Canada
"Thank you for showing us around and your inspiring thoughts. You have been an inspiration. I had one of the most beautiful experiences of my life. Hope to reflect some of the learnings in my startup."
-Sai CharitharthReddy Venumbaka
"Their willingness to be genuine is so apparent and in contrast to "success story" people that my students have heard in the past."
— Matt DiGeronimo, Professor, University of Hawaii; Senior Manager Director, Smith Floyd Mergers & Acquisitions
"Great job of engaging our students and shedding light on a number of our core themes from a very unique perspective."
— Jon J. Atkinson, Director, Center for Entrepreneurship and Community Development, Loyola University
"Their inspiration and motivation were so enlightening for the students and there has been a buzz around campus because of it! They truly are two of the most dynamic individuals I have ever met."
— James Zebrowski, President, The UT Entrepreneurs
"I found our session to be very interesting. As someone who has been engaged for many years in teaching entrepreneurship, I found many connections between the real-world Barefoot story and the specific learning outcomes of my courses."
— John Clarke, Associate Dean for Graduate Programs, Tulane University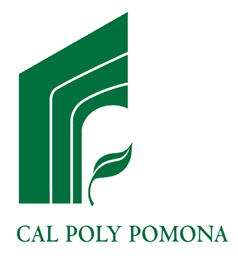 "I appreciate the leadership forum that you both presented. It was very informative and I will carry the lessons you taught with my as I begin my journey and career. I am grateful for all the experiences you have shared with me." 
–Anthony, Cal Poly Pomona Student
"People seemed to most enjoy the candor that Michael and Bonnie displayed. It was incredibly refreshing to hear that they really had no knowledge of the industry and were still able to create a global brand just by learning and executing against customer requests. Overall, I couldn't be happier with the presentation. It was incredibly informative and proved to be a great compliment to the education that happens in the classroom. It was such a unique experience that I believe will be invaluable to our education."                                                                                                         
— Chadwick Ries, MBA Student, University of California at Los Angeles
"Our entrepreneurship students thoroughly enjoyed their workshop on Michael and Bonnie's estate; it was a refreshing change from their usual classroom lessons and they took away some extremely valuable, down to earth, business principles, which will serve them well in their startup endeavors."
— Rick Tay, Chief Operating Officer, Nanyang University
"Spectacular!!  Michael and Bonnie hit an absolute home run with my undergraduate Entrepreneurship class.  I could not have asked for more in terms of how the material they covered related to the concepts we have covered in this class."
— Bill Rossi, Associate Director, Center for Entrepreneurship and Innovation at University of Florida, Warrington College of Business
"Michael Houlihan and Bonnie Harvey provided an engaging, down to earth account of how they created America's best selling wine brand from nothing in an entertaining and educational way.  Students were at the edge of their seats and left with the feeling that they too could build a successful business with hard work and grit as Michael and Bonnie did."
–Michael Luchies, National Growth and Programs Manager, CEO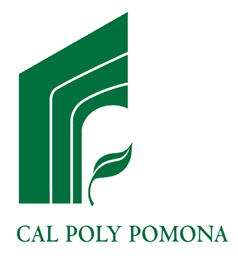 "The students who assisted with the event said, 'Anyone in the College of Business who did not attend, missed out.  Big time.'"
–Kristin Files, Administrative Support Coordinator, Development, Cal Poly Pomona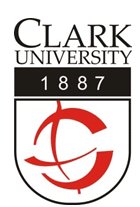 "Your presentation enlightened young entrepreneurs, like myself, about how to find success. After listening to you speak, your passion inspired me to take more time to explore and take advantage of every opportunity that comes my way."
–Madison Beck, Student, Clark University
"We are truly grateful Michael and Bonnie were able to come to FAU. Everyone enjoyed their talks and we are so glad they enjoyed their time here. "
— Korinna Lewis-Welch, Community Relations Coordinator, Florida Atlantic University
 "They were an inspiration to all. I heard their presentation three times, and I can honestly say that I learned something different each time and enjoyed it just the same. The students loved them and I have heard nothing but great things from people who heard their presentations (both in Calgary and Lethbridge).
— Heather Harty, Coordinator, Student Professional Development Faculty of Management, University of Lethbridge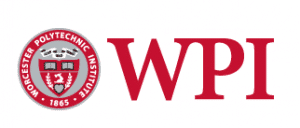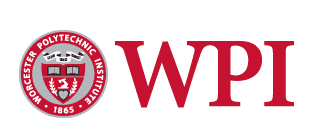 "Phenomenal presentation! I found their use of non-traditional bargaining and building of a massive social network fascinating. Connections, especially leverageable connections are crucial to a startup."
— David Deisadze, Student, Worcester Polytechnic Institute
[vertical-spacer]
"They both were wonderful and filled the room with such knowledge and wisdom that many lives of our students will be changed as a result of your visit. They truly inspired us with their  "Barefoot Spirit".
— Bonnie Chavez, Chair of the Business Administration Department, The Scheinfeld Center for Entrepreneurship & Innovation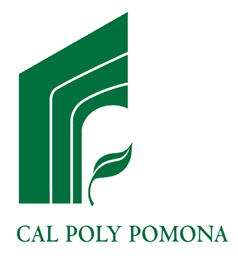 "Great story behind the founders of Barefoot Wines. The struggles and achievements leading to their success are extraordinary. The fact that they shared their management strategies and provided a resource link was amazing, Barefootbonus.com. What I took from these two great speakers was that, taking risks is the most important leap that needs to be taken for a chance at future success."
–Ana Noyola, Student, Cal Poly Pomona
"The faculty and students LOVED your presentation and story. You hit on so many valuable learning lessons in just a short amount of time. Students "got it" and also loved it."
— Larry Clark, Dean, Cameron School of Business, UNCW

"Your abilities to connect and inspire the enterprising thought process is uncanny!"
— Melissa Evens, Director of Military and Veterans Affairs, Purdue University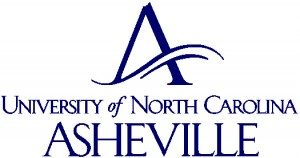 "You have helped our students learn such valuable lessons beyond the classroom that will have a long-lasting impact."
— Micheal Stratton, Ph.D.Chair & Associate Professor of Management @ UNC Asheville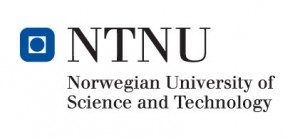 "Michael and Bonnie were really inspiring to see on stage at our MIXER event. They spoke about how they used marketing techniques and a broad network to sell their brand. The audience, consisting mainly of engineer students, were thrilled and surprised to hear that they don't need the perfect invention for a start-up, the most important thing is how you sell it."
–Thomas Bergflødt, Project Leader, Start NTNU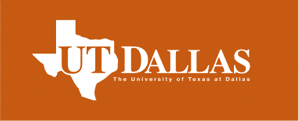 "On behalf of the Entrepreneurship Club at UT Dallas, we would like to you both for coming to our school and telling the fascinating story of Barefoot Wine, to our students. We received great feedback after the event and are still receiving it."
— Parth Acharya, President, E-Club, Graduate Student at The University of Texas at Dallas
"I've already been able to use [Michael and Bonnie's] message in class and outside of it. The message was super relatable and applicable to a lot of the stuff we're learning right now in our entrepreneurship classes. It was a great perspective, and was neat to hear the backstory of a massive wine brand."                                          
— Chris Rose, Entrepreneurship Student, University of California at Los Angeles


"We have had some excellent entrepreneurship speakers on campus, however, none have gotten the students as engaged as Bonnie and Michael. The students really connected with them. It meant so much to the students to hear from individuals who are so open about sharing information….both the highs and the lows….the accomplishments and the mistakes. They gave such practical tips and advice that students could immediately apply to their business ideas and/or class projects."
— Barbara Millard, Associate Professor of Business, Johnson County Community College
"Last January, 2013, I attended a USASBE conference in San Francisco. Bonnie and Michael were there to tell their entrepreneurial story. I was mesmerized, as was the audience of Social Entrepreneurs. Shortly thereafter, they came to Dallas to be the Keynote speakers at Business Week for the University of Texas in Arlington. Again, Bonnie and Michael mesmerized our Texas students. They were personable, engaging and honest.  They came to teach.  The students left encouraged and positive about what it really is like to "begin a project from idea to finish".  Bonnie and Michael were REAL people. The business professors commented that they were the most interesting and entertaining speakers of the 30 who came that week to UTA."
— Bob Hopkins, The University of Texas at Arlington, Professor of Business Communications; Founder, Philanthropy World magazine

"I can honestly say that I've never stayed after class to meet with our speakers, but I really felt connected with what you both said. I learned a lot in the short 50 minutes (specifically about how to use resources out-of-the-box, such as asking what the "guy with dirt under his finger nails" had to say)."
— Laura Haselman, Student, Purdue University
"We were delighted to have Michael Houlihan and Bonnie Harvey as our Executives-in-Residence for 2014-2015 at the University of Lethbridge!  They shared their story of the creation of Barefoot Cellars, a wonderful and inspiring saga of entrepreneurial courage and perseverance.  They delivered a powerful, entertaining and inspiring presentation to students, faculty, and staff of the journey to becoming the world's most recognized wine brand.  Most important, I believe they transformed the lives of many of the students who they spoke to, who will now have the confidence and determination to begin their own journey in new venture creation."
— Robert Ellis, Dean of Management, University of Lethbridge
"Michael and Bonnie are highly engaging speakers. My students reacted very well to what they had to say and truly enjoyed listening to them after having read The Barefoot Spirit throughout the semester"
— Andac Arikan, Associate Professor of Management, Florida Atlantic University
"Their presentation enlightened young entrepreneurs, like myself, about how to find success. After listening to them speak, their passion has inspired me to take more time to explore and take advantage of every opportunity that comes my way."
— Madison Beck, Student, Worcester Polytechnic Institute
"Their presentation achieved an overwhelming response from all who attended. I am still receiving feedback from both students and community stakeholders not only about their presentation but "how down to earth" they both were.  Personally, I was impressed by the fact that they wanted (or insisted) to interact with our students. The fact that Bonnie walked around the student auditorium prior to the presentation and personally introduced herself to practically the entire student body really had an impact on the students and further solidified the success of the program. Michael & Bonnie left our students inspired to achieve their goals and it was truly a fantastic time."
— Stephen M. Kozachyn III, Executive Director, External Affairs, Rowan University
"Bonnie and Michael's visit to the Syracuse Student Sandbox was a transformative experience for the student startups.  Their down to earth lecture style and real world business experience made complex subject matter easily accessible by even the most novice entrepreneur.  Pivotal content included a discussion about hiring the right people from day one and ensuring you are cash flow positive from the minute you open your doors.  The Sandbox very much looks forward to working with Michael and Bonnie in the future."
— Braden Croy, Assistant Director of The Syracuse Sandbox at The Tech Garden
[vertical-spacer]
"Michael & Bonnie are great speakers and they compliment each other very well."
— Elvis Vargas, Student at Tarrant County College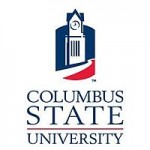 "I'm always excited to hear a 1st hand account!  Their presentation really backed up what I learned in my Intro to Entrepreneurship course. Entrepreneurship begins with solving a problem for someone else."
— Kimberly Bradley, Student, Columbus State University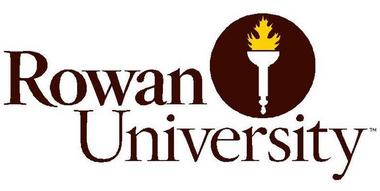 "They truly inspired me and I'm so glad I was able to hear their story. My goal in life is to become an entrepreneur just like them."
— Greg Case, Business Student, Rowan University

"Bonnie and Michael are truly inspirational ! Their tag team approach to sharing their experiences is lively, practical and completely engrossing. Laced with practical tips and real-world examples, their presentation was a highlight of the course." 
— Dr. Jon Day, Hospitality and Tourism Management, Purdue University
"The leadership perspective and insight gained from your lecture is invaluable to our graduate students and their formative education. I am certain everyone took away valuable lessons that can apply to life and business."
— Caitlin Hall, Coordinator, College of Business, Florida Atlantic University
"Thank you so much for participating in O'Dowd's Career Day. So many people commented on how great it was to meet you and see you in action. It's both unusual and powerful for the students to be with professionals of your stature. That made for a wonderful connection and interaction. Thank you!"
— Kathleen Purcell, Counselor and Educator, Bishop O'Dowd High School
"Last January, 2013, I attended a USASBE conference in San Francisco. Bonnie and Michael were there to tell their entrepreneurial story. I was mesmerized, as  was the audience of Social Entrepreneurs. Shortly thereafter, they came to Dallas to be the Keynote speakers at Business Week for the University of Texas in Arlington. Again, Bonnie and Michael mesmerized our Texas students. They were personable, engaging and honest.  They came to teach.  The students left encouraged and positive about what it really is like to "begin a project from idea to finish".  Bonnie and Michael were REAL people. The business professors commented that they were the most interesting and entertaining speakers of the 30 who came that week to UTA."
–Bob Hopkins, The University of Texas at Arlington, Professor of Business Communications; Founder, Philanthropy World magazine

"I can honestly say that I've never stayed after class to meet with our speakers, but I really felt connected with what you both said. I learned a lot in the short 50 minutes (specifically about how to use resources out-of-the-box, such as asking what the "guy with dirt under his finger nails" had to say)."
— Laura Haselman, Student, Purdue University
"Bonnie and Michael's visit to the Syracuse Student Sandbox was a transformative experience for the student startups.  Their down to earth  lecture style and real world business experience made complex subject matter easily accessible by even the most novice entrepreneur.  Pivotal content included a discussion about hiring the right people from day one and ensuring you are cash flow positive from the minute you open your doors.  The Sandbox very much looks forward to working with Michael and Bonnie in the future."
— Braden Croy, Assistant Director, the Syracuse Sandbox, the Tech Garden
"Michael & Bonnie are great speakers and they compliment each other very well."
–Elvis Vargas, Student at Tarrant County College

"Bonnie and Michael are truly inspirational ! Their tag team approach to sharing their experiences is lively, practical and completely engrossing. Laced with practical tips and real-world examples, their presentation was a highlight of the course." 
— Dr. Jon Day, Hospitality and Tourism Management, Purdue University
"Thank you so much for participating in O'Dowd's Career Day. So many people commented on how great it was to meet you and see you in action. It's both unusual and powerful for the students to be with professionals of your stature. That made for a wonderful connection and interaction. Thank you!"
— Kathleen Purcell, Counselor and Educator, Bishop O'Dowd High School
"Michael is an engaging, funny, experienced, wise, and philosophical speaker who will leave members of your audience feeling empowered, ready to tackle the world, and with a smile on their faces. I strongly recommend him."
— Jim Lapsley, Ph.D. Adjunct Associate Professor, Dept. of Viticulture and Enology, UC Davis; Researcher, UC Davis; Emeritus Continuing Educator, UC Davis Extension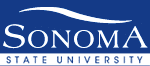 "Michael is an informative, challenging and engaging speaker. He holds the attention of the audience while he entertains and educates. He gives a unique perspective that can only come from experience."
— Dr. William Silver, Dean, Professor of Business Administration, School of Business and Economics, Sonoma State University