There's a new four letter word that has become ubiquitous in our lexicon. It's all over the news feeds and headlines. We hear it every day on the evening news. What's the word? Deal! The word "deal" has been used for years to describe some kind of a settlement between...
Michael & Bonnie were interviewed on "Thrive Loud" by host, Lou Diamond. To listen to the podcast, please click the play button below: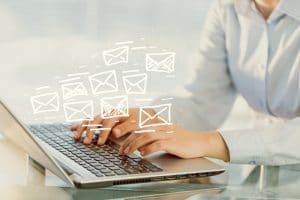 Is your mail box full? Ours is – everyday! Do you read all your email? We don't. And for good reason, there's just too much! Most of it's junk and as a result, we unfortunately miss a lot of important stuff. We have several quick scanning strategies we're sure you've...

All startups agree on one thing: They need more money. Over the past decade, we've worked with many startups. Even though we offer three decades of hard knocks business experience and a ton of contacts, what do you think is the first thing they want from us? You...
We work as advisors to help businesses monetize their brand equity. In other words, we use our considerable experience having built and sold a business to help a select group of businesses do the same. But how do we select our clients? And what do we look for? We look...
Want to sell more this year? Of course you do! Without sales, you don't need production or even marketing. In fact, your whole company is supported by sales. We like to say, "Regardless of what their organization chart says, all companies only have only two divisions,...
M&B were interviewed on "The Nice Guys" podcast by host, Doug Sandler. To listen to the interview, please visit The Nice Guys Podcast