Voted #1 Speakers at National C-Suite Conference 

"OUTSTANDING speech! Better yet, PERFECT. What an incredible way to end this conference."
-Robert Reiss, Host & CEO, The CEO Show
"The International Council for Small Business (ICSB) held its World Entrepreneurship Conference in Dublin in June 2014 and it attracted an audience of 876 delegates from 61 countries. Michael and Bonnie were Keynote Speakers at the conference but they also gave talks at dedicated workshops for Irish Entrepreneurs and at the Women's Entrepreneurship Forum. While each talk needed to be tailored to the specific audience that they were addressing, their professionalism, practical advice, and excellent communication skills ensured that they enjoyed a rapturous response on every occasion. They have an ability to speak to any group of people in a way that resonates with their particular needs and through their stories the hard lessons of business are understood in an entertaining fashion. Because of the success of their talks, they have already been invited back to Ireland for other speaking engagements and I understand from international colleagues that invitations to other countries are also likely to happen."
— Professor Thomas Cooney, Chair International Council for Small Business,  2014 Organizing Committee, College of Business, Dublin Institute of Technology
"Michael and Bonnie's speech gives a whole new meaning to going Barefoot!!— it now means Entrepreneurial Success at its finest! They rock!"
–Jeffrey Hayzlett, Chairman, C-Suite Network
"The Barefoot Founders were a big hit at the Northwest SOCAP Chapter meeting in San Francisco.  Michael Houlihan and Bonnie Harvey are truly charming and engaging presenters!  They shared stories of the challenges they faced founding the Barefoot Wine brand and how they overcame them by putting the customer first and creatively responding to their needs and wants.  Their tag team approach was refreshing and kept us entertained while delivering this important message.  It was fun and our members had nothing but praise!"
–Northwest SOCAP Board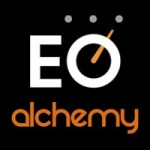 "It was a great pleasure to have them speak at our EO Alchemy 2014 conference in Las Vegas.
Our members were very pleased with their participation and greatly valued your keynote speech."
–Michael Tsang, President, EO Las Vegas
"Michael and Bonnie inspired the attendees with news they could use. Their delivery was both compelling and entertaining.  I continue to get nothing but praise for their Keynote! We want them back!"
-Sid Patel, CEO & Founder, Beverage Trade Network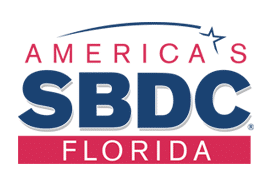 "Michael & Bonnie were the perfect speakers to help us celebrate our 25th Annual Small Business Week Awards Luncheon.  With a room full of small business owners and entrepreneurs in attendance their breakout session and keynote were both informative and inspiring.  It was great insight from business owners who have been through it all.  Even after the event I'm still receiving compliments from attendees about what great speakers they were." 
–Marice Hague, Marketing Director, Florida SBDC at UNF, Jacksonville, FL
"Voted #1 Best Speakers at the C-Suite Conference!"
– Thomas White, CEO C-Suite Network, Radio Host – Nationally Syndicated "Business Matters"!"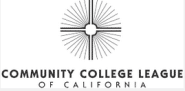 "Thank you so much to the Barefoot Spirit team!  I sure enjoyed the talk."
–Thuy Thi Nguyen, Interim President and CEO, Community College League of California (Presentation impacted policy decisions of 72 community college districts and 112 college campuses.)
"Michael and Bonnie's story tells the audience the all-too-brutal truth about what one really has to do to succeed."
 –Adam Hartung, Contributing Author, Forbes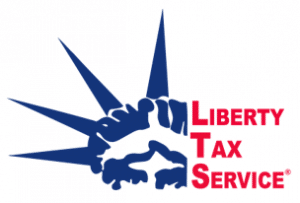 "Michael and Bonnie brought a true sense of grassroots marketing to our franchisees. The way they developed and structured their success is nothing short of brilliant, built on hard work, passion and a love for giving back.  Ingenious marketing tricks at a low cost price tag will make you see how to create a story and buzz around your brand.  Fabulous and real, Michael and Bonnie inspire others to win and have fun doing it!"
-Martha O'Gorman, Chief Marketing Officer, Liberty Tax Service
"Michael was outstanding! One quote he made was particularly impactful to my audience of 100+ Orange County CEOs, entrepreneurs and business executives who are in the Critical Mass for Business Community. The quote was 'If you are not in a place, you can't fail.'"
-Ric Franzi, Founder & CEO of Critical Mass for Business
"Bonnie and Michael were excellent keynote speakers for our inaugural entrepreneurs' awards luncheon.  They tailored their presentation to fit the Chamber's mission and the audience's expectations.  The duo's success story captured the audience's attention from the first sentence to the last word.  Their presentation was informative, useful and charismatic. I have only heard positive feedback from everyone in attendance and several chamber members have asked us to bring them back to Mobile. They inspired Mobile's business community and the next generation of local entrepreneurs."
–Darrell W. Randle, VP, Small Business Development, Mobile Area Chamber of Commerce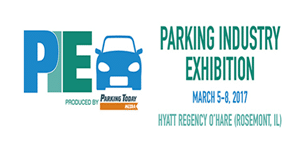 "We're going to implement the concepts shared in all our marketing pieces and how we approach sales going forward."
Mike Black, CEO, Mappify.co, and attendee at PIE
"Bonnie and Michael were easy to work with and overdelivered. Our members loved the specific examples and business lessons they wove into their stories."
Dr. Frumi Barr, Bay Area Distributers  and Manufactures ProVisors Group

"I'm still thinking about your talk and your amazing story! I find you both incredibly inspiring."
Jeany Park, Videographer, MBA attendee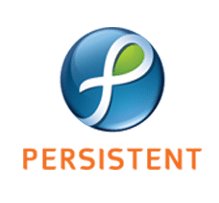 "Their presentation  was very inspiring and all of us loved it.  Even though their experience was from a completely different industry the key observations and learning that they shared was appropriate to our business and everyone could relate to them.  Their story came from the heart and all of us could appreciate the way they built their business starting from scratch.  The team really liked the session and we all found it to be very inspiring.  It was the best session of the event!."
Anand Deshpande, Ph.D., Founder, Managing Director and CEO,  Persistent Systems – Delhi, NY, London, Silicon Valley.

"Our group really enjoyed their presentation. Most of us are business owners or decision makers. Their insight into the sales process and how to make sure that the team has open lines of communication, so even the receptionist has the ability to positively influence a business, was so refreshing."
–Larry Klobertanz, President, Oregon Executives Association
"Many thanks for sharing your wisdom!"
Elena Smirnov-Otis, PRO Visor Attendee, Global Asset Protection Solutions
"'A Standing ovation is how Michael and Bonnie left our audience chanting for more."
–Greg S. Reid, Founder Secret Knock
"The reaction from our members was nothing less than superb!"
–Nancy Munro, Chapter President, Chicago MIT Enterprise Forum; CEO & Founder, Knowledge Shift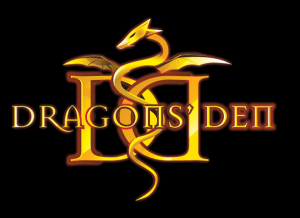 "An excellent and inspiring presentation!"
— Gavin Duffy, Entrepreneur, Dragon's Den television show panelist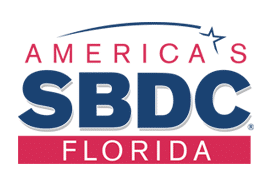 "An awesome example of our capitalistic free. Enterprise system"
–Cal Heseman, MBA, Senior Advisor, Gateway Business Advisors
"A lot of good feedback, especially from these members who know the value of sales"
William Vick, Group Leader, Pro Visors
"I really enjoyed their presentation! The honesty they showed in telling their story of failures which led to success, was great and a breath of fresh air. Nice to hear when good people succeed."
–Jennifer Fondrevay, Vice President, Client Marketing and Communications at Asurion
"Bonnie and Michael are a captivating force in the classroom, relating real-world experience in a delivery method that both engages and captivates any student in an entrepreneurial learning environment. As presenters, they do not shy away from connecting on a deeply personal level with their audience, and their ability to make their story applicable to a start-up venture made them the perfect fit to inspire our 2013 Syracuse University Entrepreneurship Bootcamp for Veterans with Disabilities (EBV) students. I am honored to count Bonnie and Michael among our go-to group of world-class speakers for the EBV program."    
–Jared S. Lyon, National Program Manager, EBV & EBV-F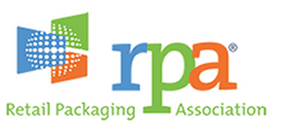 "Our organization thoroughly enjoyed their presentation as one of our featured speakers at the Retail Packaging Association conference. The Barefoot Spirit story is a compelling journey of perseverance in overcoming obstacles along the way as well as a unique approach to business by focusing attention to all aspects of the distribution chain of delivery.  By focusing attention on the people closest to the process you were able to bring needed changes that solved problems and ultimately helped to make the customer experience a great one!" 
–Tony Van Belkom, President, Retail Packaging Association
"Many people agreed that their presentation was the most intriguing and valuable to the entrepreneurs in the audience!"
–Travis Prince, C-Suite Conference Attendee
"Our entire group benefitted from their wisdom. The fact they were so entertaining was simply icing on the cake. We are having them back!"
— Patrick Snyder, Executive Director, USASBE
"Great keynote! It was wonderful working with them" 
–Marjorie Bynum, CAE Vice President, Education & Communications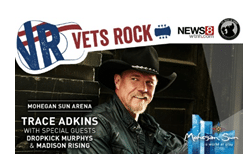 "Michael & Bonnie are effective speakers. The Veteran Entrepreneurs appreciated their talk on '7 ways to Reduce Your Need for Capital and Get More Bang for Your Buck'."
–Michael Zacchea, Program Manager, Entrepreneur Bootcamp for Veterans

"Thank you for your fresh prospective on how to succeed in business! Loved it!"
–Martha Ann Woods, OEA attendee
"Being a Veteran with a service disability, you guys have inspired our small family business to give back in a big way."
–Josh Schieffer, EBV Member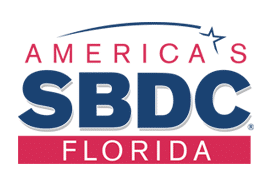 "As our company was one of the sponsors, I was in the unique position to hear them speak 3 times in the same day to different groups. I found their real world experiences interesting and motivating. For an uplifting and educational experience, I would recommend them to any business group looking for a speaker. They are the American dream."
–Brian Barquilla, Attendee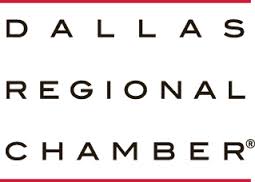 "We enjoyed listening to the lessons that they learned. The worthy cause marketing concept was worth the evening by itself." 
–David Torrance, President, Executive Forums Dallas, Member, Dallas Area Chamber of Commerce

"It was an inspiration to hear their successes AND mistakes, I'll certainly be mindful of them while growing my wine business. Their presentation was defiantly memorable and they're both great speakers."
–Sean David Thomas, Co-Founder, Sipp LLC dba Good Vines Wine
"Your work at the EBV National Conference was outstanding." 
— Thomas Kruczek, Dean of College and Business, Lynn University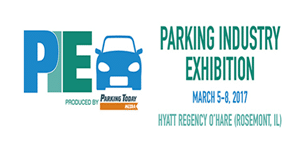 "Thanks so much for your well received keynote speech this week.  I received rave reviews from the attendees. Your humorous approach to teaching how to approach the sales situation and your stories about how your built Barefoot Winery dovetailed extremely well together. I'm looking forward to a number of the companies who attended turning their marketing program around based on your presentation."
–John Van Horn, Editor, Parking Today Host, PIE
"I really enjoyed Michael & Bonnie's candid stories.  There were SO MANY valuable lessons to be learned, thank you for sharing them with us!"
–Craig Weiss, Hero Club Attendee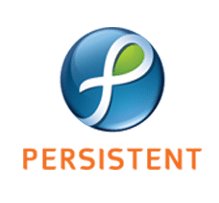 "Inspiring talk… and will further enjoy figuring out how to apply your insights to my own journey!"
–Rob Schultz, Senior Technology Executive, Persistent
"Wow! Great session, excellent stories, great lessons, and the way the two of them played off each other and told a compelling/relevant/fun story was fantastic"
–Thomas Repicci, Senior Vice President, Business Development, Stealth Media House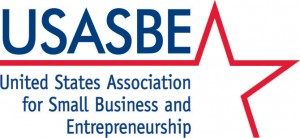 "I had the opportunity to hear Michael Houlihan tell The Barefoot Spirit story in the company of over 400 university professors and administrators at the annual conference of the United States Association for Small Business and Entrepreneurship.  Michael's story, while in many respects the quintessential American entrepreneurial story, commanded mine and the audience's attention because it is a story of both humility and dogged determination to succeed through innovation in an industry where innovation is a rarity."
–Pat Dickson, President, The United States Association for Small Business and Entrepreneurship
Associate Professor, Wake Forest University,  North Carolina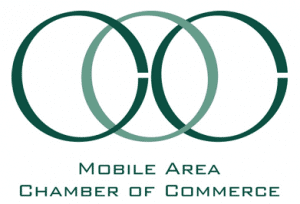 "The feedback we've received regarding your presentation has been overwhelmingly positive.  Thank you for doing such an excellent job at relaying the entrepreneurial message.  Again, we appreciate the superb job that you and Bonnie did.  I'll look forward to seeing both of you sometime in the near future."
–William B. Sisson, President & CEO, Mobile Area Chamber of Commerce
"FAU Tech Runway launched its new program to support startups the very next day, over 530 guests were registered to hear about the brand new program to help entrepreneurs and to have the opportunity to meet the founders of Barefoot Wine. The crowd truly enjoyed their story of overcoming obstacles and being victorious in their exit. All who attended appreciated their start-up advice, their candor and sincerity. Michael and Bonnie are a class act-hard to follow!"
— Kim Gramm, CEO, FAU Tech Runway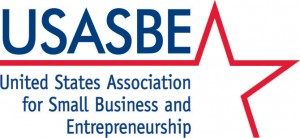 "We completed a very productive conference in San Francisco. Michael Houlihan was our plenary speaker. His talk was entertaining, timely, inspirational, and poignant. Our attendees were electrified with his candid, real-world appraisal and practical recommendations for entrepreneurial success."
–Becky Gann, MBA | Executive Director USASBE |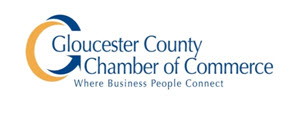 "Michael & Bonnie's story is an example of Entrepreneurship at its finest. It shows how you can take a vision and through hard work and  by never giving up, success can and will happen"
–Les Vail, President & CEO, Gloucester County Chamber of Commerce
"I enjoyed their "dynamic duo" speech with Bonnie more than any other event this past weekend. Since the dot-com bubble and especially since the Lehman brother's financial meltdown, most advice people give these days is overwhelmingly negative. They've given all of us hope!"
–Jamie Critelli, EBV Member, Owner of Floral Beauty
"Michael and Bonnie were great! It's hard to be the last speakers at a conference and they pulled it off. So many people commented on their presentation. They really are connected on a very special level. Well done!"
— Pat Murphy, CEO, The Institute for Social, Search, and Mobile Marketing
"It was an honor to work with you both. Thank you for sharing your story!" 
–Mathew D'Uva, FASAE, CAE, President & CEO
"Thank you so much again for sharing your amazing journey creating Barefoot, it was a highly entertaining and motivating presentation"
–Michael Olson, Business Development Manager, Agile Thought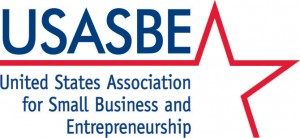 "Your presentation at USASBE was inspiring and smart."

–Nancy Forster-Holt, Ph.D., C.M.A, Assistant Professor and Executive Director, Entrepreneurship and Education, Husson University College of Business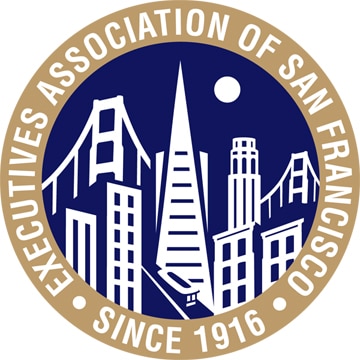 "All businesses and organizations can benefit from their techniques of innovative marketing, accessible management, and optimistic persistence." 
–Todd Crawshaw, President, International Executives Association
"Michael and Bonnie are one of the most inspirational speakers I have had the pleasure of meeting. It is very rare to actually meet entrepreneurs who have taken products from obscurity to the #1 selling product in its class. "
–Joseph Caruth, President of Caruth Central Business Advisory & Education Service
"Thank you for all the valuable lessons you shared. I will use them in my own company."
–Shea Sealy, President and Founder, Advanced Building Care, LLC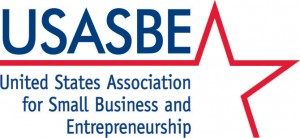 "We completed a very productive conference in San Francisco. Michael Houlihan was our plenary speaker. His talk was entertaining, timely, inspirational, and poignant. Our attendees were electrified with his candid, real-world appraisal and practical recommendations for entrepreneurial success."
–Becky Gann, MBA | Executive Director USASBE |
"Your talk was one of the highest socially activated parts of the whole event!"
–Suzanne Schilling, Social Media Curator, Director of Operations, C-Suite Holdings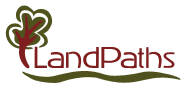 "Michael Houlihan speaks from a place of passion rooted in real world pragmatism.  Engaging fully with each set of eyes in a room, he makes his "you-can-do-this" challenge to audiences entirely palpable.  Michael turns the most apathetic listener into a player ready to take it on with renewed purpose."
— Craig Anderson, Executive Director, LandPaths

"Michael's reputation as a successful entrepreneur precedes him. He is on top of his topics and consistently delivers news we can use. He has given my staff sales tools and insights that have resulted in increased sales and a new appreciation for customer relations. He is clear, understandable and practical. He shares his real world business experience with passion and intensity. Nobody dozes off when Michael is speaking!"
— Jeff Stevenson, Founder and CEO, VinoPRO Inc.
"It is so refreshing to hear the mindset behind such a great product and the evolution of your business. I will be able to take your business lessons and relay them back to those that are working to expand. I especially enjoyed your explanation of the "money map" and "organizational charts" but more importantly the idea of treating suppliers (and all others) how you would like to be treated. Such a basic idea that seems to fall by the wayside."
–Gina L. Sederstrom, Financial & Portfolio Advisor, Morris Fuller Group, Merrill Lynch Private Client Group

"An informative and entertaining presentation.  It was inspiring as an entrepreneur, to hear how your hard work and creative approach paid off." 
–Daniel Speers, Sales and Marketing Manager, Savvo Digital Sommelier Solutions
"Excellent Presentation!"
–William Vick, C-Suite Network Conference Attendee
"I love Michael and Bonnie's outlook and approach. Refreshing, authentic, and useful."
–Jason Hull, Chief Executive Officer, Balanced Edge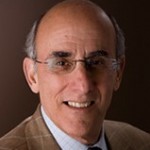 "Michael is a dynamic speaker to whom audiences respond very well. His effective speaking style combined with his vivid examples taken from his successful career as an entrepreneur always command a very positive audience response. He has an energetic style combined with rich stories."

— Vic Motto, Co-founder, Chairman and CEO of Global Wine Partners LLC
Michael has been a guest speaker on many occasions at the Wildwood Foundation. His talks have an immediate and continued positive effect on donations. He is a motivator and a producer! We look forward to having him speak again."
— Martin Meier, Events Manager, Wildwood Conservation Foundation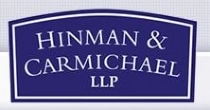 "I've known Michael for twenty-five and watched him grow one of the great brands in the industry bottle by bottle, account by account, month by month, and year by year. Michael has been there, done it, and now has graciously put himself out there to pass on the wisdom to others."

— John Hinman, Hinman & Carmichael LLP