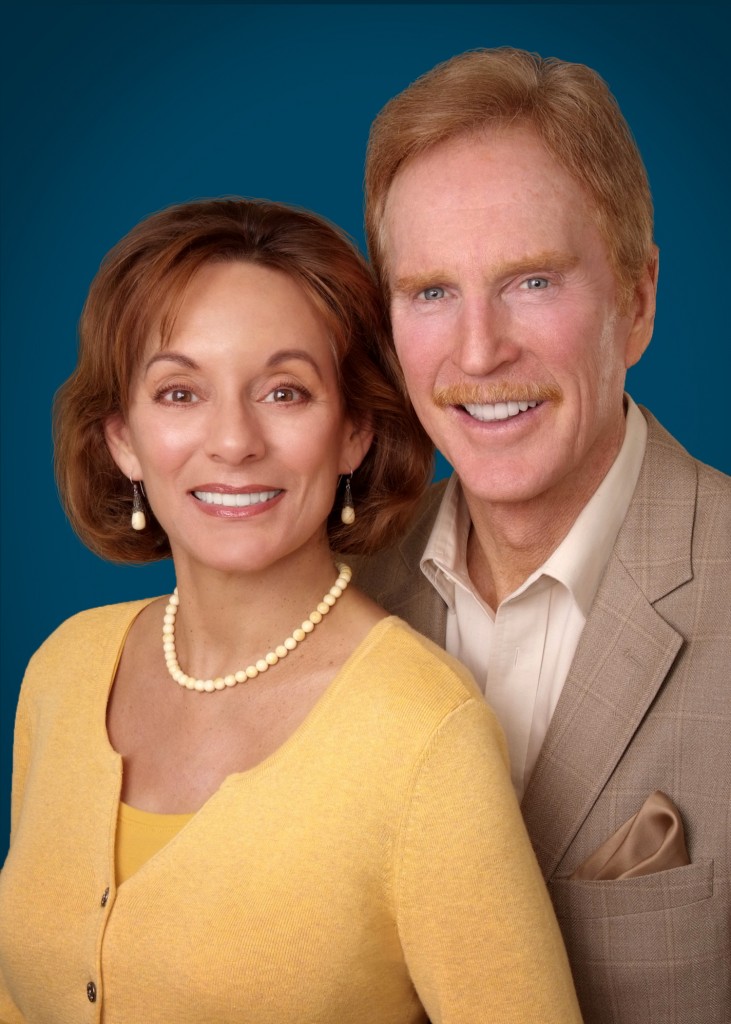 Michael Houlihan and Bonnie Harvey started in their laundry room with virtually no money and no wine industry experience. Facing bankruptcy the first years in business, they bootstrapped a novelty brand and revolutionized their industry by employing innovative ideas to overcome obstacles and create new markets. Along the way, they also helped many nonprofits that represented environmental and equal rights causes among their personal passions (besides their family, friends, and cats, of course).
When their nationwide bestselling brand became a top global brand, they wanted to share their business adventure story to help other entrepreneurs. Their book, The Barefoot Spirit: How Hardship, Hustle, and Heart Built America's #1 Wine Brand , became a New York Times Bestselling Business Paperback; and is recommended by CEO Library in CEO Forum and now used in more than 50 schools of entrepreneurship worldwide. Their book chronicles their humble beginnings, resourcefulness, and out-of-the-box thinking caused by restricted financing and no knowledge of their industry. It describes their pioneering development of worthy cause marketing and performance-based compensation. The book will be available in a new audio theater style format in Fall 2018. They built an internationally bestselling brand and received their industry's "Trend Setter", "Fast Track Growth Brand", & "Hot Brand" awards for several consecutive years.
Since selling the brand to E&J Gallo, they share their expertise with Fortune 500s and start-ups alike to help others avoid the costly mistakes they made early on, and to spend less and monetize faster. One of their clients made the Inc. 500 list of fastest growing companies and the Inc. 5000 list the third year in a row.
To make their expertise more accessible to students, startups, and growth-phase businesses, they share their secrets in an exclusive, online video series called The Barefoot Startup's GPS (Guiding Principles for Success) program features game-changing strategies in brand building and equity; cash flow, personnel and distribution management; exceptional customer service and an ingenious strategy of building a global brand without expensive commercial advertising.  Many bonuses are included to shave years off the learning curve for entrepreneurs.
They were honored to be the recipients of the Distinguished Entrepreneur Speaker Award from the Turner School of Entrepreneurship and Innovation at Bradley University and Voted #1 Speakers at National C-Suite Conference. Michael Houlihan is also grateful to California State University, Long Beach for recently awarding him the Distinguished Alumni Award.
Michael and Bonnie have been privileged to keynote at prestigious venues that include SOCAP Symposium (Society of Consumer Affairs Professionals in Business), National C-Suite Conference, the Customer Experience Conference hosted by The Conference Board, World Conference on Entrepreneurship (ICSB) in Dublin, Ireland and AuTT (Australia Trade Tasting). They also feel it's important to help startups and the next generation of entrepreneurs at Speaker Series including University of Texas at Arlington, Florida Atlantic University, University of Tampa, Bradley University, and the Mobile Area Chamber of Commerce. Bonnie was excited to be invited as the keynote speaker at the ICSB TESS Women's Entrepreneurship Forum.
Michael & Bonnie are honored to share their innovative approach to business as dynamic consultants, authors, speakers, and corporate trainers. They are sought-after workplace culture experts in both print and broadcast media with hundreds of interviews and articles in professional and national publications including Entrepreneur, The Business Journals, The C-Suite Network. etc.. Their business model and culture was chosen as the closing case study in CEO Tools 2.0. They also co-author weekly, no-nonsense, business blogs at www.thebarefootspirit.com  & www.consumerbrandbuilders.com
Their new book, The Entrepreneurial Culture: 23 Ways to Engage and Empower Your People, is a companion to The Barefoot Spirit written specifically to help the C-Suite. They were thrilled both books were featured in the premiere network launch of Jeff Hayzlett's C-Suite TV and C-Suite Book Club in September 2014.
Conference chairs, business leaders and professors of entrepreneurship alike highly recommend them as inspirational speakers, role models, and entrepreneurial thought leaders. They are an excellent extension of business education into the real world of practicality… to motivate, enlighten and inspire!
To make inquiries for keynote speaking, trainings, or consulting, please contact sales@thebarefootspirit.com.