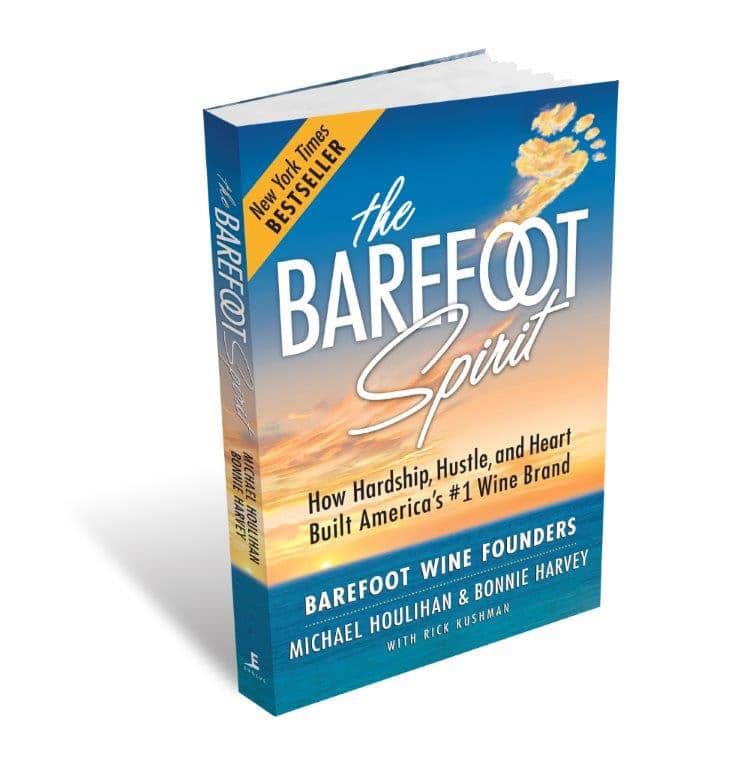 "This is a warm, wonderful, inspiring book that entertains and motivates at the same time."
~Brian Tracy – Author, The Power of Self-Confidence
It is hard to believe that such an iconic brand as Barefoot Wines began in a laundry room of a rented farmhouse in the Sonoma County hills. Even more surprising is that the people who started it were just an average business couple, Michael Houlihan and Bonnie Harvey, with no money and no real knowledge about the wine industry.
The part that isn't a surprise is that, because of their lack of experience, and because the wine business is one massively complicated industry, they ran into difficulties and setbacks that regularly put the brand near death in the first two decades. What kept it going was an unshakable belief in Barefoot's potential, Michael's and Bonnie's use of universal business principles, and their never-say-die outlook despite facing one seemingly insurmountable hurdle after another. Those hardships, that hustle, and their heart, are the essence of the Barefoot Spirit.
For years, Michael and Bonnie, the Barefoot Wine founders, have been asked to write a book about how this brand got started and became a best seller. "The Barefoot Spirit", a NY Times Bestselling book, traces that history and tells the story of how an unknown novelty wine became an American icon. It chronicles the unlikely events that made it possible, and it lays out the cornerstone business and lifestyle philosophies that made it, ultimately, an enduring success.
If you like wine, the wine country, or a story about how a plucky little winery transformed an industry, if you want to know what it takes to really succeed in the face of adversity, if you want to know how to use your core beliefs to build a national brand, then "The Barefoot Spirit" is for you.
To order your copy of The Barefoot Spirit, click here