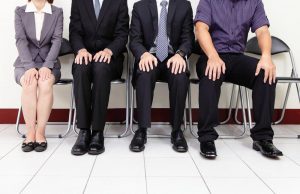 If you are a recent college grad, you may be hitting the employment market about now. You may think you are searching for a job, but maybe you should be searching for a "customer."
"I need to pay my bills," you say, or "I need some security," but by changing the paradigm slightly to "I need to find a customer, or client, for my services," you can stay in control of your career and approach the job search more effectively.
If you think of yourself as a self-employed entrepreneur you will focus more on what you do best, what your skill sets are, where your experience is, and how you can alleviate your client's concerns. You will have to bone up on the "prospect" and distinguish yourself from the competition to land the deal.
In addition to seeing your employer as a customer for your services, you also have to consider your own reputation. All your "customers" have to benefit from, and advocate for, your services in order for you to improve your personal brand image and justify higher fees in your future. So be careful not to take on a "client" whom you cannot really help, or who cannot give you the extended experience and responsibility you need to build your reputation.
By putting yourself in your customer's shoes you can better understand what they are really looking for in terms of (your) features and benefits. Your features and benefits should address your employer's major concerns when hiring any new person:
False Starts. The cost of turnover is the #1 hidden cost of any business. But after a while every business becomes painfully aware of the cost of searching, vetting, and interviewing. What if it doesn't work out? Start all over again! Have some empathy for their investment in the search itself. Selling yourself to them before there's an opening can give you a big advantage when the time comes to hire.
Orienting and Training. If it doesn't work out, they lose the cost of reduced production by both the trainer and the trainee. You can reduce their anxiety by becoming thoroughly familiar with how they make their money, what their biggest challenges are, and how your potential job fits into the big picture. Learn as much as you can about the company and the job before you apply. The faster they think you can get up to speed and contribute, the more likely they will be to hire you.
Production. They are naturally concerned with your ability to produce. You are pretty much an unknown for which they will take a big risk. Demonstrate your past experience at successfully overcoming steep learning curves. Get testimonials from previous employers or professors that address this specific issue.
Longevity. They worry that after they invest in training you, you will quit! If you can demonstrate that you have stayed at your previous jobs for at least two years, even if it was internships, you will relieve some of their fear.
Dependability and Responsibility. They want to believe that they can depend on you to show up, produce, meet deadlines, and take responsibility for your own actions. Show them that in the past when mistakes were made you have improved processes to prevent their reoccurrence.  They want a process improver, not someone who passes on the blame.
These should be among the features you offer that will benefit your employer by reducing costs and anxiety while improving production. Take another look at the "services" you offer as if you were an entrepreneur selling them. You will be much better prepared to get the "customer" you want!
Who We Are
Michael Houlihan and Bonnie Harvey co-authored the New York Times bestselling business book, The Barefoot Spirit: How Hardship, Hustle, and Heart Built America's #1 Wine Brand. The book has been selected as recommended reading in the CEO Library for CEO Forum, the C-Suite Book Club, and numerous university classes on business and entrepreneurship. It chronicles their humble beginnings from the laundry room of a rented Sonoma County farmhouse to the board room of E&J Gallo, who ultimately acquired their brand and engaged them as brand consultants. Barefoot is now the world's largest wine brand.
Beginning with virtually no money and no wine industry experience, they employed innovative ideas to overcome obstacles, create new markets and forge strategic alliances. They pioneered Worthy Cause Marketing and performance-based compensation. They built an internationally bestselling brand and received their industry's "Hot Brand" award for several consecutive years.
They offer their Guiding Principles for Success (GPS) to help entrepreneurs become successful. Their book, The Entrepreneurial Culture: 23 Ways To Engage and Empower Your People, helps corporations maximize the value of their human resources.
Currently they travel the world leading workshops, trainings, & keynoting at business schools, corporations, conferences. They are regular media guests and contributors to international publications and professional journals. They are C-Suite Network Advisors & Contributing Editors. Visit their popular brand building site at www.consumerbrandbuilders.com.
To make inquiries for keynote speaking, trainings or consulting, please contact sales@thebarefootspirit.com.