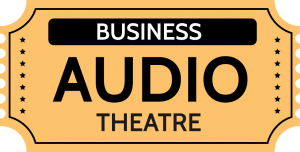 It's hard enough to build team spirit and promote a positive company culture in an office environment. But now, with the virus-induced mega-trend toward working from home, it's an even greater challenge! Soon you will be hiring folks to represent you and your company that you have never met in person. They will be working for you off-site and out of sight!
Communications at Risk
How do you convey the history and principles of your company in this new, sterile environment? Once your people start working off site, there is an addition layer of separation. It further isolates them from the kind of physical oversight that could provide the real-time coaching and on-the-spot corrections required to benefit your company, improve their soft skills, and keep your customers happy. The potential for communications problems just went up!
Turnover is Increasing
How do you imbue your off-premises people with the entrepreneurial spirit of the company, and give them a reason to identify with it's goals and guiding principles? How do you build loyalty? They don't know you. They could be working for anybody. You and your company are just an account on their screen that could easily be replaced by another company for a few dollars more. The potential for turnover just went up!
Engagement is Lacking
How do you preserve your legacy within your company? It wasn't that long ago that you were working out of your garage, limited out on all your credit cards, and painfully aware that if you didn't make a sale today, you would not be open tomorrow. But now your success is also your challenge. Before, when you had just a few people, they all knew your story and how you overcame the challenges. They all knew their jobs depended on sales. But now, sales is "someone else's job" and the specialization that gave you efficiencies of scale is hurting your communication and teamwork. How do you tell your story to your new 21st Century, off-site work force? The potential for disengagement just went up!
A Digital Message
You have to deliver a digital message to your people that's in a familiar format that's both entertaining and educational. It has to be a digital message that will enable them to identify with the company's history and guiding principles. It has to be a digital message that shows them, not tells them, the "why" and not just the "what."
We think that digital message is Business Audio Theatre, where your story is performed, not just read to them. A series of real life events from your company's history demonstrates the principles you want them to emulate. Hollywood actors play the characters who interact in action-packed scenes, complete with sound effects and music! They get the message because it's in story form, it's entertaining, and they identify with the characters and their challenges. Stories also makes it easier for them to remember, recount, and apply.
A Solution
Your people need to know why your business is special. They want to know what you stand for beside the goods and services you provide. Their pride in those merits will make them think twice about jumping ship. Their identification with your history will encourage them to be more engaged. And isn't that what you want from your off-site work force? You may not be physically there, but your story is now part of their experience.
To learn more, please visit us on our new LinkedIn Company Page.
Who We Are
Michael Houlihan and Bonnie Harvey co-authored the New York Times bestselling business book, The Barefoot Spirit: How Hardship, Hustle, and Heart Built America's #1 Wine Brand. The book has been selected as recommended reading in the CEO Library for CEO Forum, the C-Suite Book Club, and numerous university classes on business and entrepreneurship. It chronicles their humble beginnings from the laundry room of a rented Sonoma County farmhouse to the board room of E&J Gallo, who ultimately acquired their brand and engaged them as brand consultants. Barefoot is now the world's largest wine brand.
Beginning with virtually no money and no wine industry experience, they employed innovative ideas to overcome obstacles, create new markets and forge strategic alliances. They pioneered Worthy Cause Marketing and performance-based compensation. They built an internationally bestselling brand and received their industry's "Hot Brand" award for several consecutive years.
They offer their Guiding Principles for Success (GPS) to help entrepreneurs become successful. Their book, The Entrepreneurial Culture: 23 Ways To Engage and Empower Your People, helps corporations maximize the value of their human resources.
Currently they travel the world leading workshops, trainings, & keynoting at business schools, corporations, conferences. They are regular media guests and contributors to international publications and professional journals. They are C-Suite Network Advisors & Contributing Editors. Visit their popular brand building site at www.consumerbrandbuilders.com.
To make inquiries for keynote speaking, trainings or consulting, please contact sales@thebarefootspirit.com.