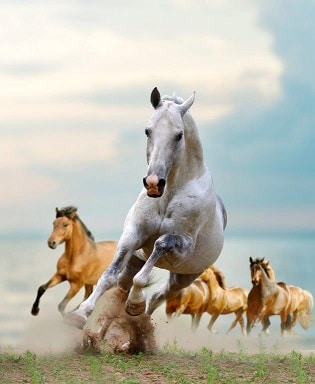 The "entrepreneurial culture" is suddenly all the rage in, of all places, the C-Suites of large corporations. Why? Because they see small, agile companies moving quickly and seizing fleeting opportunities. They see an increasing number of start-ups disrupting entire industries with fresh, new takes on consumer demand with innovative products and services to satisfy them. And they don't want to be left out.
Corporations want to know why they can't have that culture in their own companies, and they're under increasing pressure from board members and stockholders to make it happen. They find they have become over-organized and staid in their policies, procedures and structure. They are beginning to realize the very efficiencies of scale, standardization and mitigation of liability they built over so many years have actually disengaged and disempowered their own people.
Employees cannot be pressured into being engaged and empowered, nor can C-Suiters take a magic pill and create an entrepreneurial culture. This is not a fad or an item to be checked off this year. This is an on-going commitment that is contrary to some sacred corporate cows, such as compensation, compliance, and corporate structure. This change will require the introduction of a few new wild mustangs:
1. Pay for Performance. Unless your people are paid commensurate with their performance, they will be skeptical of any other initiatives to foster entrepreneurial culture. Some portion of their compensation must be based on production measured by sales, growth, and profitability. It's nice to think that your people are driven by factors other than compensation, but the good ones always seem leave for higher paying jobs. Paying for attendance alone says "You get paid the same, whether the company makes a profit or not!" Entrepreneurs simply can't afford to pay for attendance alone. Entrepreneurs have to hire entrepreneurial thinkers who are willing to "bet" their income on their own productivity.
2. Put Legal on a Short Leash. Too many corporations are virtually "run" by their well-meaning legal departments, who, in their desire to mitigate corporate liability, have actually hamstrung creativity. Instead of finding ways to make things happen, they tend to find ways to stop things from happening. We think legal should be required to develop parameters inside of which formal compliance reviews are not necessary. Further, their compensation should be based, at least in part, on sales, growth, and profitability. Why should they get paid the same whether the company stays relevant and competitive or not? "How can we do this legally?" should be the challenge, not, "Can we do this?"
3. Act Like a Two-Division Company. If the customer truly is on top, how can sales and customer service be on the bottom? All entrepreneurs know that no matter how their companies are officially organized, there is an overriding two-divisional structure and mindset: sales and sales-support. Everybody who is not in sales is in sales-support. This includes marketing, production and administration. Why? Because entrepreneurs are painfully aware of how everyone gets paid. It's from the customer through sales. Sales and customer service know most about what the market needs, so provide a regular feedback loop that keeps marketing and production informed and relevant.
We've distilled out the essentials of the entrepreneurial culture we created at Barefoot to be applied to any corporation in our new book, The Entrepreneurial Culture, 23 Ways to Engage and Empower Your People. It will be released in early September, 2014, with the launch of Jeff Hayzlett's new on-demand C-Suite TV, and will be available through the C-Suite Book Club. It's the perfect companion to our New York Times bestselling business book, The Barefoot Spirit, How Hardship, Hustle, and Heart Built America's #1 Wine Brand. Check it out!
Who We Are
Michael Houlihan and Bonnie Harvey co-authored the New York Times bestselling business book, The Barefoot Spirit: How Hardship, Hustle, and Heart Built America's #1 Wine Brand. The book has been selected as recommended reading in the CEO Library for CEO Forum, the C-Suite Book Club, and numerous university classes on business and entrepreneurship. It chronicles their humble beginnings from the laundry room of a rented Sonoma County farmhouse to the board room of E&J Gallo, who ultimately acquired their brand and engaged them as brand consultants. Barefoot is now the world's largest wine brand.
Beginning with virtually no money and no wine industry experience, they employed innovative ideas to overcome obstacles, create new markets and forge strategic alliances. They pioneered Worthy Cause Marketing and performance-based compensation. They built an internationally bestselling brand and received their industry's "Hot Brand" award for several consecutive years.
They offer their Guiding Principles for Success (GPS) to help entrepreneurs become successful. Their book, The Entrepreneurial Culture: 23 Ways To Engage and Empower Your People, helps corporations maximize the value of their human resources.
Currently they travel the world leading workshops, trainings, & keynoting at business schools, corporations, conferences. They are regular media guests and contributors to international publications and professional journals. They are C-Suite Network Advisors & Contributing Editors. Visit their popular brand building site at www.consumerbrandbuilders.com.
To make inquiries for keynote speaking, trainings or consulting, please contact sales@thebarefootspirit.com.