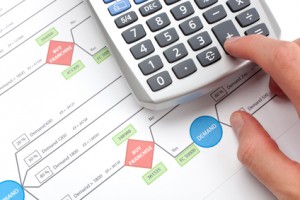 You've got the funding, and you're finally ready to launch your own business. The one lingering question that remains is whether you should open a franchise or an independent shop. There are pros and cons to both sides, but you'll need the following points to help you decide which decision is right for your situation.
An Established Brand. Brand recognition is incredibly motivating for shoppers. By flying the franchise flag over your car wash or other business, you may be able to draw in more customers than you would with an independent concept. Investors should think of both the positives and negatives of working with an established brand. In most cases, increased brand awareness is a positive thing, but if the brand has been blemished in recent years, becoming affiliated with it may do you more harm than good.
Novel Ideas. When you create your own company, you have a large outlet for your creativity. You don't have to worry about whether or not a certain product or service is allowed under your franchise model. If you decide to open a car wash, for instance, you can invent your own methods and techniques to make your clients' cars as clean as they can be. On the flip side, however, you will also have to invent all of your own ideas from the company name to the company logo. Luckily, there are organizations in place that can help you with that. Logo Garden, for example, helps independent entrepreneurs create logos. Other companies can be used for website design, advertising and key development themes.
Franchises May Be Recession-Proof. Entrepreneurs often become interested in launching their own company in the midst of a recession. Due to lost jobs or pay cuts, prospective business owners want more control over their earnings. Starting a mom-and-pop business during an economic downturn can be scary, but opening a franchise during this same time period can be incredibly liberating. According to Forbes, a recession can be a bonanza for a franchise. The combination of relatively cheap real estate and better locations give franchise entrepreneurs the edge that they need.
Cost. The ultimate factor in your decision may be the cost of your project. If you opt to take the franchise route, you will have to pay a franchise fee, but overall, your costs may be cheaper than opening an independent shop. Franchises have greater purchasing power than their independent counterparts. Because franchises purchase in bulk, you will get on discount on all of your products and supplies.
Potential for Success. If you like to control your own potential for success, an independent operation may be better for you, but if you want to rely on a concept that has a proven track record for success, you may want to opt for a franchise. In addition to providing you with a model of success, a franchise may provide you with additional training and other support.
Who We Are
Michael Houlihan and Bonnie Harvey co-authored the New York Times bestselling business book, The Barefoot Spirit: How Hardship, Hustle, and Heart Built America's #1 Wine Brand. The book has been selected as recommended reading in the CEO Library for CEO Forum, the C-Suite Book Club, and numerous university classes on business and entrepreneurship. It chronicles their humble beginnings from the laundry room of a rented Sonoma County farmhouse to the board room of E&J Gallo, who ultimately acquired their brand and engaged them as brand consultants. Barefoot is now the world's largest wine brand.
Beginning with virtually no money and no wine industry experience, they employed innovative ideas to overcome obstacles, create new markets and forge strategic alliances. They pioneered Worthy Cause Marketing and performance-based compensation. They built an internationally bestselling brand and received their industry's "Hot Brand" award for several consecutive years.
They offer their Guiding Principles for Success (GPS) to help entrepreneurs become successful. Their book, The Entrepreneurial Culture: 23 Ways To Engage and Empower Your People, helps corporations maximize the value of their human resources.
Currently they travel the world leading workshops, trainings, & keynoting at business schools, corporations, conferences. They are regular media guests and contributors to international publications and professional journals. They are C-Suite Network Advisors & Contributing Editors. Visit their popular brand building site at www.consumerbrandbuilders.com.
To make inquiries for keynote speaking, trainings or consulting, please contact sales@thebarefootspirit.com.