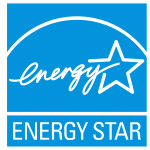 While we can understand the frustration many may have with our over blown bureaucracies and endless miles of red tape, we can't understand the current administration's budget blueprint to ax the immensely popular Energy Star Rating program. Ouch!
The program, now in its 25th year, is beloved by consumer and the 16,000 companies and organizations that voluntarily participate to produce more efficient appliances to reduce energy consumption, dependence on foreign oil, and significantly reduce carbon emissions. According to the EPA's Energy Star's web site, "Energy use in homes, buildings, and industry account for two thirds of greenhouse gas emissions in the United States. As of December 2013, families and businesses have realized estimated savings of more than $295 billion on utility bills and prevented more than 2.1 billion metric tons of greenhouse gas emissions over the past two decades. The interplay of government, business, and market forces brought together through ENERGY STAR has changed the energy efficiency landscape."
The Energy Star System is a simple no-brainer way of advising the consumer about the ultimate energy cost to them of appliances, homes, commercial buildings and industrial plants. The site adds, "ENERGY STAR has been instrumental in reducing this energy use in order to realize significant greenhouse gas (GHG) emission reductions – contributing to important health and environmental benefits by addressing the challenges of climate change while strengthening our economy. ENERGY STAR benefits have grown steadily over time, nearly tripling in the last decade."
The program has wide-spread, bi-partisan support, is embraced by the Fortune 500 and represents a cooperative effort by many sectors of our economy from "manufacturers and trade associations, to retailers and efficiency program providers, to home builders and small businesses. ENERGY STAR has grown to represent products in more than 70 different categories, with more than 4.8 billion sold since 1992. More than 1.5 million new homes and more than 22,000 facilities proudly carry EPA's ENERGY STAR certification, use dramatically less energy, and are responsible for substantially less greenhouse gas emissions than their peers."
According to the site, "an ENERGY STAR clothes washer uses about 70 percent less energy and 75 percent less water than a standard washer used 20 years ago, (and) a home with the star is 15% more efficient. 85 percent of Americans recognize the blue ENERGY STAR label. Of the households that knowingly purchased an ENERGY STAR certified product, about 75% credited the (Energy Star) label as an important factor in their decision. The latest Good Housekeeping internal reader audit shows that at 92%, ENERGY STAR is now tied with Good Housekeeping (Seal of Approval) in terms of brand influence." So why ax it?
Do we really want to turn back the clock that far? Do we really want to pay that much more for energy again? At what point does this move become an obvious attempt to bilk the consumer, stifle progress, and hurt the international competitiveness of US products to satisfy one, powerful, interest group? Who could possibly win if this vital all-American program is eliminated? We think it obvious! The energy companies!
So, no matter what your political affiliation, let your federally elected representatives know that the Blue Energy Star label is well worth saving to reduce your operating costs, reduce our foreign dependency, reduce our emissions, increase our health, and bolster our economy. Eliminating the Blue Star is a bad for American business and human welfare all the way around!
Who We Are
Michael Houlihan and Bonnie Harvey co-authored the New York Times bestselling business book, The Barefoot Spirit: How Hardship, Hustle, and Heart Built America's #1 Wine Brand. The book has been selected as recommended reading in the CEO Library for CEO Forum, the C-Suite Book Club, and numerous university classes on business and entrepreneurship. It chronicles their humble beginnings from the laundry room of a rented Sonoma County farmhouse to the board room of E&J Gallo, who ultimately acquired their brand and engaged them as brand consultants. Barefoot is now the world's largest wine brand.
Beginning with virtually no money and no wine industry experience, they employed innovative ideas to overcome obstacles, create new markets and forge strategic alliances. They pioneered Worthy Cause Marketing and performance-based compensation. They built an internationally bestselling brand and received their industry's "Hot Brand" award for several consecutive years.
They offer their Guiding Principles for Success (GPS) to help entrepreneurs become successful. Their book, The Entrepreneurial Culture: 23 Ways To Engage and Empower Your People, helps corporations maximize the value of their human resources.
Currently they travel the world leading workshops, trainings, & keynoting at business schools, corporations, conferences. They are regular media guests and contributors to international publications and professional journals. They are C-Suite Network Advisors & Contributing Editors. Visit their popular brand building site at www.consumerbrandbuilders.com.
To make inquiries for keynote speaking, trainings or consulting, please contact sales@thebarefootspirit.com.