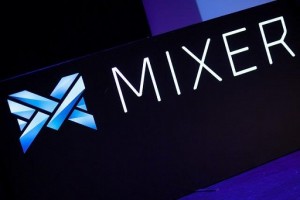 Every year the students at Norwegian University of Science and Technology mix it up to encourage entrepreneurship. NTNU is Norway's largest technical institute with over 29,000 students engaged in the sciences and technology; along with a thriving entrepreneurial spirit, impressive student body and curriculum.
Many of the students start their own businesses even before they graduate. Others are set on venturing out on their own with great apps, scientific breakthroughs and consumer products right after graduation. Still others are considering becoming entrepreneurs. Where they all come together with successful entrepreneurs, faculty, and a fun party is at their annual Mixer.
The students themselves organize and run the Mixer, deciding on the theme, program, presentations and speakers. This year's theme was networking and why it is essential for business success. We were honored to be their keynote speakers.
Over 250 students showed up in festive attire to partake in an evening of networking, socializing and inspiration. Several students took the stage to describe their own businesses and how they got them launched. Industry leaders were there to encourage the crowd.
Our focus was on how important networking was to our success. We told them to first identify the customer, then understand that everybody who touches your product is your customer. Find out what each person at every level of the distribution channel needs. Most were surprised to hear that success has less to do with their product or service, but is more about the all-important personal relationships.
We warned against "falling in love with your product" so much so that you discount the effect distribution has on your product's success. Barefoot succeeded not just because it was a great value with a catchy label and unique positioning, we told them, but more importantly, because it made it through the legal, distribution, and retail systems which enabled it to actually get to the customer. This took extensive relationships at every level of many networks.
We did not stop at satisfying our customers' mercantile needs. We found out what they were interested in beyond our product category and that was conservation, human rights, education and the arts. By supporting the causes our customers held dear, we gave them a social reason to choose our products.
We advised the students to similarly take a close look at their customers' interests at every level, from their own employees to their wholesalers, the sales managers, salespeople, retailers, clerks, and all the way to their end-user and beyond, the groups to which he/she belongs. We believe in the power of seeing things from the other person's perspective by putting yourself in the other person's shoes.
Worthy Cause Marketing is a concept we pioneered that supports nonprofit groups in the hopes that their goals would be realized and that their members would choose to use the products and services of an ally. By working with these groups, entrepreneurs can gain access to a network that is already established and that would otherwise take years to achieve through expensive commercial advertising.
We emphasized that ultimately face time beats Facebook and high touch beats high tech when it comes to gaining and keeping the trust of your network. We encouraged them to get out from behind their screen and physically meet their distributers and customers.
Our goal was to encourage these aspiring Norwegian entrepreneurs by showing them the course our products had to take to get to market. We gave them concrete examples of how we used networking, support for worthy causes and personal relationships to become successful. One student said afterwards, "Wow! You made me feel like I can do it too!" We couldn't have asked for more.
Who We Are
Michael Houlihan and Bonnie Harvey co-authored the New York Times bestselling business book, The Barefoot Spirit: How Hardship, Hustle, and Heart Built America's #1 Wine Brand. The book has been selected as recommended reading in the CEO Library for CEO Forum, the C-Suite Book Club, and numerous university classes on business and entrepreneurship. It chronicles their humble beginnings from the laundry room of a rented Sonoma County farmhouse to the board room of E&J Gallo, who ultimately acquired their brand and engaged them as brand consultants. Barefoot is now the world's largest wine brand.
Beginning with virtually no money and no wine industry experience, they employed innovative ideas to overcome obstacles, create new markets and forge strategic alliances. They pioneered Worthy Cause Marketing and performance-based compensation. They built an internationally bestselling brand and received their industry's "Hot Brand" award for several consecutive years.
They offer their Guiding Principles for Success (GPS) to help entrepreneurs become successful. Their book, The Entrepreneurial Culture: 23 Ways To Engage and Empower Your People, helps corporations maximize the value of their human resources.
Currently they travel the world leading workshops, trainings, & keynoting at business schools, corporations, conferences. They are regular media guests and contributors to international publications and professional journals. They are C-Suite Network Advisors & Contributing Editors. Visit their popular brand building site at www.consumerbrandbuilders.com.
To make inquiries for keynote speaking, trainings or consulting, please contact sales@thebarefootspirit.com.