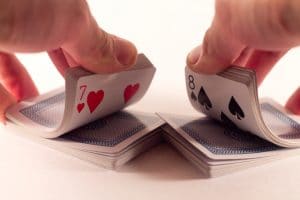 After six consecutive years of educating international MBA students of entrepreneurship from top universities world-wide, we were pretty disappointed to suddenly have all our events cancelled by the virus!
These international students from more than 20 countries immerse themselves annually in the "Capital of Entrepreneurship," Silicon Valley, where they spend a week visiting campuses like Twitter, Facebook, Apple, and Google. Here they sit in A/V centers viewing slide decks and listening to hours of entrepreneurial success stories from some of the greats. Yes, it is a  wonderful learning experience for these students, but it is missing something!
Nature is beneficial to all of us in so many ways. It reduces stress and allows our minds to capture more of our surroundings, which includes the lessons students have come here to learn. That is why we get them away from the glass, steel, and concrete for their "Outdoor Classroom In The Wine Country."
Their full-day experience begins at our home in verdant Sonoma County where we greet our students on grassy meadows, lead them down nature trails, and share our lessons through stories next to creeks, lakes, and redwoods. Afterall, this visit may be their first or last to America, and walking under the redwoods definitely makes it more memorable.
Our message starts from where they are now, just venturing out on their entrepreneurial journey starting from scratch, rather than after a string of successes with big names and brands everyone would recognize. We give them what we wish we had starting out. We demonstrate how soft skills reduce their need for hard cash, increase their credit and terms, engage their people, and reduce the #1 hidden cost of business: turnover! We don't lecture them or give them a prescriptive text of dos and don'ts. On the contrary! We share a few entertaining and gripping stories that make a point that they can extrapolate, remember, and recall for use when the time comes.
So, this year we had to do it virtually. We took a walk to a peaceful spot on the edge of our meadow surrounded by live costal oaks and redwoods. We set up our iPad and addressed the students. "Wow!" we said, "What a year to graduate in entrepreneurship!"
We went on to briefly summarize how the business world has been turned on its head this year. "It's like the whole deck has been reshuffled and you have been dealt aces!" We explained how The Big Boys and their old established ways have had their underpinnings suddenly pulled out from under them. Many are in free fall. Entire economic systems such as the retail and restaurant business, the office and conference business, and the commute and personal services business are in upheaval.
And why is that a good thing for the grads? They have the perfect opportunity and timing to be innovative and resourceful, and those are top entrepreneurial qualities! Now there's room for new ideas for solving problems. Now there's a big demand for change, and these students are eager to use their wits to excel!
These new opportunities create a demand for revised systems that delivers food, clothing, and shelter. Grads have this unique opportunity to suddenly make use of their unprogrammed fresh thinking. We ended our short video with this piece of encouragement, "Entrepreneurs excel during upheaval! Now, go get 'em!"
In the previous years, we gave them our New York Times best seller, The Barefoot Spirit. It traces our own humble beginnings with no money and no knowledge of our industry, from a laundry room in an old farmhouse to the board room of the world's largest wine company. This year, we offered them a 3-D audio version of The Barefoot Spirit.
In our new audiobook, action-packed scenes are acted out by Hollywood actors, complete with sound effects and music. The students will virtually "be there" while we make incredible mistakes applying popularly-held misconceptions that just plain don't work. They can revel with us as we pick ourselves up and learn to employ guiding principle for success. We give them a story that will entertain them while it educates and encourages them: edutainment!
We missed seeing our students this year but we still were able to help them feel confident about what they have to offer us all. Congratulations Class of 2020! The deck just got reshuffled in your favor! We are excited to see your solutions!
Who We Are
Michael Houlihan and Bonnie Harvey co-authored the New York Times bestselling business book, The Barefoot Spirit: How Hardship, Hustle, and Heart Built America's #1 Wine Brand. The book has been selected as recommended reading in the CEO Library for CEO Forum, the C-Suite Book Club, and numerous university classes on business and entrepreneurship. It chronicles their humble beginnings from the laundry room of a rented Sonoma County farmhouse to the board room of E&J Gallo, who ultimately acquired their brand and engaged them as brand consultants. Barefoot is now the world's largest wine brand.
Beginning with virtually no money and no wine industry experience, they employed innovative ideas to overcome obstacles, create new markets and forge strategic alliances. They pioneered Worthy Cause Marketing and performance-based compensation. They built an internationally bestselling brand and received their industry's "Hot Brand" award for several consecutive years.
They offer their Guiding Principles for Success (GPS) to help entrepreneurs become successful. Their book, The Entrepreneurial Culture: 23 Ways To Engage and Empower Your People, helps corporations maximize the value of their human resources.
Currently they travel the world leading workshops, trainings, & keynoting at business schools, corporations, conferences. They are regular media guests and contributors to international publications and professional journals. They are C-Suite Network Advisors & Contributing Editors. Visit their popular brand building site at www.consumerbrandbuilders.com.
To make inquiries for keynote speaking, trainings or consulting, please contact sales@thebarefootspirit.com.