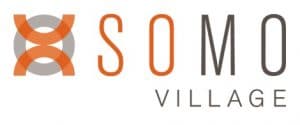 Rohnert Park, CA – SOMO Village (http://www.somovillage.com) and Altwork are set to welcome the 2017 delegation of 120 students of Nanyang Technological University (NTU), Singapore to Sonoma County on Saturday, April 29, 2017.
On Saturday, SOMO Village CEO, Brad Baker will present SOMO Village and its international recognition as the First One Planet Community in North America. Altwork CEO, Che Voigt will share Altwork's exciting journey as they designed and developed the world's first workstation for high-intensity computer users.
NTU Singapore, https://www.youtube.com/embed/7s8GH0IhHYA) students enrolled in the Master of Science in Technopreneurship and Innovation Program (MSc TIP), arrive to the region as part of a 3-week long immersion program to the United States to interact with start-ups, venture capitalists and various stakeholders in the entrepreneurship community. The immersion program is fully designed, developed and delivered by NTU's Nanyang Technopreneurship Center (NTC).
The visit is a capstone activity and a key component of the year-long program that focuses on equipping students with the knowledge, skills and mindset to take on an entrepreneurial career. The immersion trip, a tradition of the program for the past 15 years, takes participants to San Francisco and Silicon Valley on the West Coast and Boston and New York City in the East Coast. The program allows the students a rare opportunity to validate and reinforce their learnings in the world of technology start-ups, bolster their entrepreneurial plans and take their entrepreneurial skills to the next level by meeting top industry leaders.
"These activities provide students with an invaluable eye-opening and thought-provoking learning experience, enabling them to gain insights about the technopreneurship landscape, infrastructure and key players in a global context. Through these specially tailored activities, participants get to learn about the differences on how businesses are started and managed in different parts of the world, in different cultures and environments," says Associate Professor Den Huan Hooi, Director of NTU's NTC.
It is packed with activities, from entrepreneurship classes at Stanford University and Babson College; visits at start-ups of various growth stages and industries, as well as incubators and accelerators such as GSVlabs in the Bay Area, MassChallenge in Boston, and Made in New York Media Centre in Brooklyn. Students attend workshops on rapid prototyping at TechShop in San Jose, and high impact pitching and presentation conducted by Nathan Gold of Demo Coach, a well sought after expert in the coaching arena. Participants also get to interact and exchange ideas with students from Massachusetts Institute of Technology, Harvard University, and New York University, just to name a few.
The Program has not ignored the social and cultural aspects of a study experience. A visit to the Sonoma County wine country is part of a unique workshop on business and entrepreneurship conducted by, and on the estate of, Michael Houlihan and Bonnie Harvey, the co-founders of Barefoot Wine and authors of a New York Times and USA Today bestseller, The Barefoot Spirit. Apart from dishing out lessons from their business career, Michael and Bonnie also share with students a few finer points on wine appreciation.
The visit to Michael and Bonnie's estate has become a tradition that is well loved by students. "We truly enjoy meeting and interacting with this group of energetic young people from a diverse cultural and professional background, who are full of ideas and passionate about entrepreneurship. It's a pleasure hosting them each year and we look forward to every engagement," shared Michael and Bonnie.
An entrepreneurship forum that brings together friends and partners from the local startup community, to discuss specific entrepreneurship issues, wraps up the 3-week immersion program. The forum, which has been held in Palo Alto, San Jose and Boston in the past, will take place in the heart of New York City this year, on May 12, 2017. The session on Innovation and Social Enterprise is strongly supported by New York University (NYU)'s Reynolds Program for Social Entrepreneurship, and features speakers from Education, Finance and Fashion Technologies.
About SOMO Village
SOMO Village is different. A home and work lifestyle focused on high quality living and reinvented spaces. The community is being developed consistent with One Planet Living Principles and has been certified at the highest Platinum level by the U.S. Green Building Council's Leadership for Energy and Environmental Design for Neighborhood Development (LEED-ND). SOMO Village has been repeatedly recognized by the San Francisco and Silicon Valley Best Places to Work, the Bay Area Healthiest Employer, The American Heart Association Fit Friendly Platinum Workplace, North Bay Best Places to Work and is the winner of the 2008 Governor's Environmental and Economic Leadership Award. More at: http://www.somovillage.com. and http://www.bioregional.com/oneplanetliving.
About Altwork
Altwork redefines how your computer and workstation work with you, to support you in being more productive, comfortable, and healthy. Their launch and pre-order campaign have been extraordinary, exciting, and gratifying—in both early adopter orders placed and major international press coverage. Now, after more than five years of engineering and over $3M of founder and angel investment, Altwork is delivering Altwork Stations – the world's first workstation designed for high-intensity computer users. More at: http://www.altwork.com
Who We Are
Michael Houlihan and Bonnie Harvey co-authored the New York Times bestselling business book, The Barefoot Spirit: How Hardship, Hustle, and Heart Built America's #1 Wine Brand. The book has been selected as recommended reading in the CEO Library for CEO Forum, the C-Suite Book Club, and numerous university classes on business and entrepreneurship. It chronicles their humble beginnings from the laundry room of a rented Sonoma County farmhouse to the board room of E&J Gallo, who ultimately acquired their brand and engaged them as brand consultants. Barefoot is now the world's largest wine brand.
Beginning with virtually no money and no wine industry experience, they employed innovative ideas to overcome obstacles, create new markets and forge strategic alliances. They pioneered Worthy Cause Marketing and performance-based compensation. They built an internationally bestselling brand and received their industry's "Hot Brand" award for several consecutive years.
They offer their Guiding Principles for Success (GPS) to help entrepreneurs become successful. Their book, The Entrepreneurial Culture: 23 Ways To Engage and Empower Your People, helps corporations maximize the value of their human resources.
Currently they travel the world leading workshops, trainings, & keynoting at business schools, corporations, conferences. They are regular media guests and contributors to international publications and professional journals. They are C-Suite Network Advisors & Contributing Editors. Visit their popular brand building site at www.consumerbrandbuilders.com.
To make inquiries for keynote speaking, trainings or consulting, please contact sales@thebarefootspirit.com.