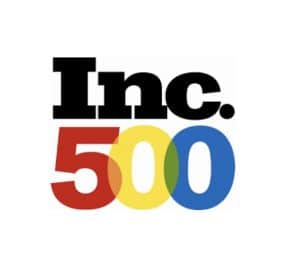 Is there a set of characteristics all entrepreneurs share? What differentiates them from other folks? Below are the questions asked in the September issue of Inc. Magazine. In this issue, they list their annual Inc. 500 greatest and most inspiring entrepreneurs of the year.
The interviews with the entrepreneurs that made the list make it well worth the read. But the CEO surveys they ran on the new 500 are even more telling. As folks who have done it from ideation to monetization, we thought you would appreciate a brief summary and our answers to the key questions they asked.
Do you have any entrepreneurs in the family? 45% had entrepreneurial parents. 36% were the first. Bonnie's mother had a blueberry farm. Michael was the first.
How old were you when you started your first business? 42% were under 25. 25% were 25 – 35. Bonnie and Michael were both under 25.
How much personal savings did you use to get started? 76% used personal savings. The next biggest source was credit cards. For Barefoot Wines we used personal savings, credit cards, and we also took over a client's debt and converted it into supplies and services.
When did you start paying yourself a salary? 25% said immediately. 32% said within a year. 20% said within two years. For us it was 8 years because we put everything into growth.
What was your biggest challenge? 54% said managing fast growth. Attracting and retaining talent was the next biggest challenge. We agree. The launch is the easy part. Growth requires the right people, a cool head, and a well thought out cash flow management plan.
How much of your growth was funded internally? 40% said all internal. 34% said mostly internal. We grew Barefoot Wines without outside capital, all based on the advice of our cost accountant and judicious use of our cash flow.
Where did your company get ideas for new products and services? 35% said from their leadership team. 28% said from their customers. Only 14% said from their employees. This is where we differ. We got most of our ideas from our employees and the employees of our distribution and sales partners.
What is your primary goal? 82% said scaling. Only 14% said selling. We think the two are inseparable. You can't monetize without a capital event, whether that's a sale, merger, infusion, or public offering. And you can't do any of those without demonstrating scalability.
What is the biggest danger of growing too fast?  One said, "Keeping our company special as we grow." Another said, "Making hiring mistakes that hurt your company irreparably." And another said, "Unaddressed problems become much harder to solve later."  We agree with all these answers.  Our biggest challenge was moving into new territories before we knew how to properly service the distributors, retailers, and our end-users.
Do you think tech companies are being overvalued by Venture Capitalists?  66% said yes. We agree. The inflated values are creating the self-fulfilling hype that caused the last bubble to burst.
Have you ever turned down VC capital? 51% said yes. We think this is wise. Most VC's are looking for short term returns. They can force a premature sale just to get their money back. They can take so much equity, you wind up working for them. Focus on sales, work with your suppliers to extended your credit, and work with your bank on a line-of-credit based on receivables. Choose the "get rich slow scheme" and own it all when you cross the finish line!
Who We Are
Michael Houlihan and Bonnie Harvey co-authored the New York Times bestselling business book, The Barefoot Spirit: How Hardship, Hustle, and Heart Built America's #1 Wine Brand. The book has been selected as recommended reading in the CEO Library for CEO Forum, the C-Suite Book Club, and numerous university classes on business and entrepreneurship. It chronicles their humble beginnings from the laundry room of a rented Sonoma County farmhouse to the board room of E&J Gallo, who ultimately acquired their brand and engaged them as brand consultants. Barefoot is now the world's largest wine brand.
Beginning with virtually no money and no wine industry experience, they employed innovative ideas to overcome obstacles, create new markets and forge strategic alliances. They pioneered Worthy Cause Marketing and performance-based compensation. They built an internationally bestselling brand and received their industry's "Hot Brand" award for several consecutive years.
They offer their Guiding Principles for Success (GPS) to help entrepreneurs become successful. Their book, The Entrepreneurial Culture: 23 Ways To Engage and Empower Your People, helps corporations maximize the value of their human resources.
Currently they travel the world leading workshops, trainings, & keynoting at business schools, corporations, conferences. They are regular media guests and contributors to international publications and professional journals. They are C-Suite Network Advisors & Contributing Editors. Visit their popular brand building site at www.consumerbrandbuilders.com.
To make inquiries for keynote speaking, trainings or consulting, please contact sales@thebarefootspirit.com.