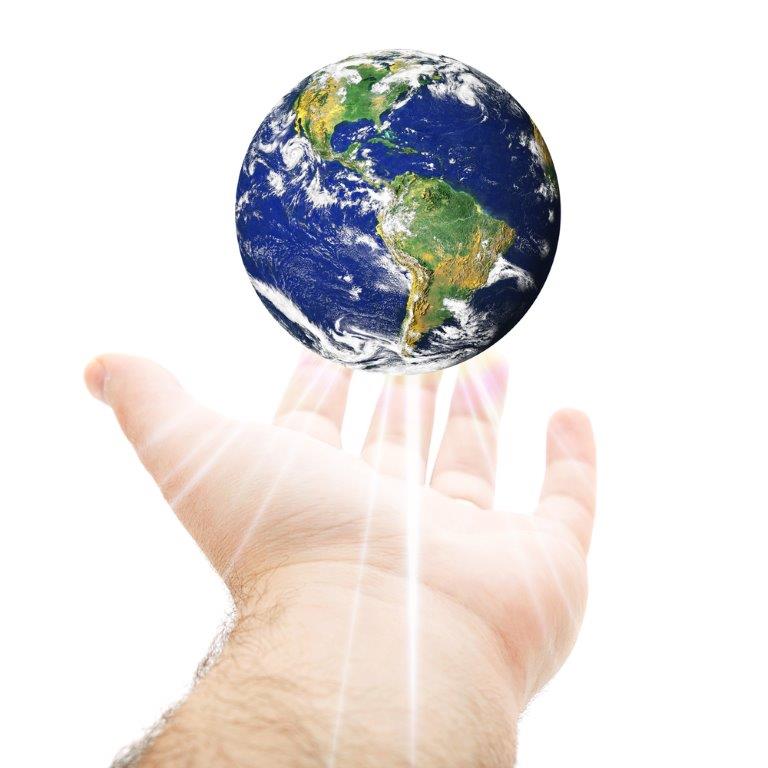 As our world gets smaller, more and more entrepreneurs are going global. But just what does that mean in terms of entrepreneurship? Sure, it seems easy enough when you market through e-commerce.  It's almost a given that you will be selling internationally as the internet seems to be boundless. But what if you are selling a real product with dimensions and weight? Now you are selling a product in international commerce. You can get degrees in international commerce, but if you are like us, you may find yourself thrown into it, especially if your product is a hot seller in the US. We are often asked what where the main challenges we faced selling internationally. Here is our short list for you to consider:
Compliance. Make sure that you or your agent is licensed to do business in the foreign country with all the various agencies that require licensing. Labeling is a big deal. Most countries want metric weights and measures, and many want terms in their own language. Your US trademark won't protect you there. You'll need a trademark in each country in which you intend on doing business. In fact, you may have to buy out a trademark sitter who isn't even producing a product but has your mark already registered in that country.
Shipment. Find a freight forwarder who specializes in your type of product. They should know the myriad of documents required. When using ocean-going freight, be sure to account for the time necessary to make the journey. You may well be shipping weeks in advance to prevent run outs. Most international shipping is done in 20-foot containers that hold 850 to 1,050 cubic feet. For the most part, your pricing and quantities are based on this. You may want to use refrigerated cargo shipping containers to transport your temperature sensitive items.
Receivables. Extending credit is always a big risk. You are not likely to take buyers to court in a foreign country and they know it. The instrument that we used successfully is a Letter of Credit which works very much like an escrow account. It's written on a US bank with orders to pay you upon the presentation of certain documents, one of which is a signed ocean-going bill of lading which proves the goods have left the US.
Duties and Dollars. Import duties are usually due before the goods can leave the dock of first landing. Depending on your type of product and the political situation, the other country's import taxes and tariffs will vary widely. In some countries you can ship your goods to a duty-free zone within the destination country and maintain possession of them in your name until they are removed by you or your buyers, at which time the taxes are due. Even with the ever-changing exchange rates, your foreign buyer wants long-term stable pricing.
Brokers. International brokers will approach you at trade shows and ask for the rights and the exclusive to a foreign market. They may offer to take care of all the details. They will work on a percentage of sales. Be careful! You don't want to give the exclusive to a non-producer who just wants all sales to go through them. We found few who will actually go out into the market and merchandise products at retail. Sometimes it's much better to invest in your own sales representative in that country.
Selling to a global market is challenging. If you can master the 5 steps here, you will be well on your way to successfully selling internationally!
Who We Are
Michael Houlihan and Bonnie Harvey co-authored the New York Times bestselling business book, The Barefoot Spirit: How Hardship, Hustle, and Heart Built America's #1 Wine Brand. The book has been selected as recommended reading in the CEO Library for CEO Forum, the C-Suite Book Club, and numerous university classes on business and entrepreneurship. It chronicles their humble beginnings from the laundry room of a rented Sonoma County farmhouse to the board room of E&J Gallo, who ultimately acquired their brand and engaged them as brand consultants. Barefoot is now the world's largest wine brand.
Beginning with virtually no money and no wine industry experience, they employed innovative ideas to overcome obstacles, create new markets and forge strategic alliances. They pioneered Worthy Cause Marketing and performance-based compensation. They built an internationally bestselling brand and received their industry's "Hot Brand" award for several consecutive years.
They offer their Guiding Principles for Success (GPS) to help entrepreneurs become successful. Their book, The Entrepreneurial Culture: 23 Ways To Engage and Empower Your People, helps corporations maximize the value of their human resources.
Currently they travel the world leading workshops, trainings, & keynoting at business schools, corporations, conferences. They are regular media guests and contributors to international publications and professional journals. They are C-Suite Network Advisors & Contributing Editors. Visit their popular brand building site at www.consumerbrandbuilders.com.
To make inquiries for keynote speaking, trainings or consulting, please contact sales@thebarefootspirit.com.