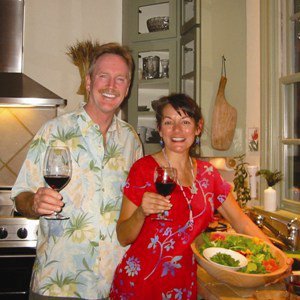 For the next few weeks, you'll hear a lot of folks wishing you a Happy New Year! And you, like us, will no doubt wish them the same. Everyone wants something better for themselves and others, and hopes that a fresh start is possible in the coming year. So, this is the time of year when people feel obligated to make resolutions, create goals, and plan out the year ahead.
But instead of all those pronouncements,  perhaps what we really need is to return to a few classic principles. Perhaps we can rediscover some daily practices that will actually help achieve that often wished for, and sometimes elusive, truly Happy New Year. Here's 5 time-tested principles to help make the New Year…HAPPY!
Civility  –  Practice Dignity
Value good manners and dignity. Practice respect for others, especially for those with whom you disagree. Shun and refused to participate in language that dehumanizes others. Don't contribute to conversations that lead to hateful suppositions. Don't view degrading remarks as amusing but as a threat to the very fabric of cooperation and compromise. Take the highroad and encourage others to join you.
Don't be a sucker for simplistic views that lead to division and support for demagoguery. Realize that there are no simple answers. Look for and listen to the multiple facets of every challenge. It's not "just the one thing!" Promote high school civics and the humanities.
Resourcefulness – Do More with Less
Be less wasteful of everything from money, to water, to food, to fuel. Think about the most efficient way to conserve and better utilize the precious resources that we have. Look for more efficient ways to get to work and use less energy. Try to borrow as little as possible, get by with less, and save as much as you can. Are you really hungry? Or is it just time to eat?
Look for ways to solve problems and make a difference with what you have. Stop restricting yourself by excusing your inactivity by stating what you need. Find new solutions with what's at hand. Look for and use your hidden resources. Recognize what you have and be grateful for your many blessings.
Empathy – Show Respect for Others
Put yourself in the other person's shoes. What do they want, and more importantly, why? Empathy is the backbone of cooperation and cooperation is the backbone of peace. By truly understanding the other parties needs you will be empowered to discover and suggest an arrangement compatible to both sides. As Ivan Misner, the founder of IBN, the world's largest business network puts it, "Take off the bib and put on the apron!"
Condoning or ignoring any form of group marginalization is ultimately self-defeating because it gives permission for that type of behavior to be perpetrated against your own group. What really makes America great is diversity. Let's embrace and celebrate what each culture has to add to our future as a nation.
Sustainability – Vote with Your Purchases
We all grew up with books and movies that pitted man against nature. We admired the heroes that overcame the forces of nature and "tamed" her. The idea was that nature was there for the taking. The atmosphere, the land, the plant life, the animals and the oceans could all absorb an infinite amount of harvesting and man-made pollution – forever! That notion was promoted by producers who provided us with products whose very manufacture and use assumed that same fallacy.
In less than a century, that type of thinking has resulted in detrimental climate change, micro-plastics in our food supply, and threats to our own health and welfare. Even if we can't compete with the powerful lobbies that have rolled back environmental protections, we can vote with our purchases for sustainable products. And we are thrilled that according to Nielsen, our "votes" are beginning to influence the producers!
Healthy Living – Take Care of Yourself!
Know when it's time to put the phone down, walk outside, stand up straight, look up, take a deep breath, go for a walk, and appreciate nature. Just 3 walks per week significantly improve the mental processes. So it will improve your work as well as your memory.
Take public transportation, bike, or walk to work whenever possible. Shop local and visit your farmers' market. You'll get to socialize in real time with real people. It's more fun than shopping online. And the food is better for you, your community, and your environment.
Develop an interest in doing something that inadvertently puts you in a natural environment, like photography, hiking, jogging, birding, climbing, or gardening. Anything, really, to get outside, exercise your body, clear your mind, and get your eyes off the screen.
Here's to a truly HAPPY New Year!
Cheers!
M&B
Who We Are
Michael Houlihan and Bonnie Harvey co-authored the New York Times bestselling business book, The Barefoot Spirit: How Hardship, Hustle, and Heart Built America's #1 Wine Brand. The book has been selected as recommended reading in the CEO Library for CEO Forum, the C-Suite Book Club, and numerous university classes on business and entrepreneurship. It chronicles their humble beginnings from the laundry room of a rented Sonoma County farmhouse to the board room of E&J Gallo, who ultimately acquired their brand and engaged them as brand consultants. Barefoot is now the world's largest wine brand.
Beginning with virtually no money and no wine industry experience, they employed innovative ideas to overcome obstacles, create new markets and forge strategic alliances. They pioneered Worthy Cause Marketing and performance-based compensation. They built an internationally bestselling brand and received their industry's "Hot Brand" award for several consecutive years.
They offer their Guiding Principles for Success (GPS) to help entrepreneurs become successful. Their book, The Entrepreneurial Culture: 23 Ways To Engage and Empower Your People, helps corporations maximize the value of their human resources.
Currently they travel the world leading workshops, trainings, & keynoting at business schools, corporations, conferences. They are regular media guests and contributors to international publications and professional journals. They are C-Suite Network Advisors & Contributing Editors. Visit their popular brand building site at www.consumerbrandbuilders.com.
To make inquiries for keynote speaking, trainings or consulting, please contact sales@thebarefootspirit.com.