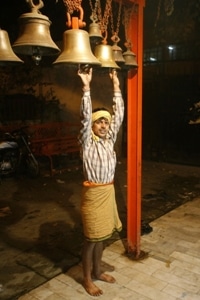 In this two part series we are addressing service businesses. Last time we identified a way of classifying your clients and customers. This time we will offer some ways to increase your business.
Your goal is to get more referrals. These are new customers who were sent to you by your existing customers. They will only do that for you if their first experience was beyond their expectations.
How then can you ensure that their first experience is a good one and establish a great reputation right from the start?
1. Stop before you start. They say that 5 minutes of excellence is proceeded by an hour of preparation. Don't open your doors until all your people know how to make eye contact, provide personalized attention, and address folks by their name. Remember your clients buy you and your people as much as the services you provide. Reinforce your staff's positive behavior with compensation that is based on return business.
2. Be "hustlative." They say you can tell a lot about a person just by the way they move. Are your people moving with confidence, and a lively spring in their step? Or are they sluggish? Consider how they move before you hire them. Your clients' and customers' first impression is made long before your people even say hello. Opinions formed at the beginning tend to be reinforced by all ensuing events. So why not start off on the "good" foot with "hustlative" body language?
3. Develop a relationship. Your customer and clients need to feel important. More than the perfunctory, "How are you today," they want to be personally acknowledged. Remember their names and something they told you last time (even if you have to write it down). Take an interest. Let them speak about themselves. If you are interested, they will be, and this will help build the relationship.
4. Don't just give them their money back. When folks are unhappy with your service, show them you can still make them happy. Consider giving your complaining clients free services. If you just give them their money back, they will spend it elsewhere and not recommend your business. However, if you give them free services, you can make it right, and satisfy them. They will sing your praises to their friends, family, and associates.
5. Give them a Gift Certificate they can't use. Only their friend, family or associate can use it. People love to give things away, especially when they don't have to pay for them. This will not only bring in more business, but it requires your client or customer to recommend your business. This builds credibility in the mind of the new referred customer, and cements the relationship with your current customer. Free services can be less expensive than advertising and are much easier to track. .
So think about first impressions. All your new first time clients are shopping. That's how they found you. Will they stay? That's really up to you. The way you and your people treat them will form their first and strongest  impressions. You can't unring the bell. So make its first sound music to their ears.
There's much more to be said about service business and we will address this important part of our economy again. We hope these simple and basic steps help you get more return customers.
Who We Are
Michael Houlihan and Bonnie Harvey co-authored the New York Times bestselling business book, The Barefoot Spirit: How Hardship, Hustle, and Heart Built America's #1 Wine Brand. The book has been selected as recommended reading in the CEO Library for CEO Forum, the C-Suite Book Club, and numerous university classes on business and entrepreneurship. It chronicles their humble beginnings from the laundry room of a rented Sonoma County farmhouse to the board room of E&J Gallo, who ultimately acquired their brand and engaged them as brand consultants. Barefoot is now the world's largest wine brand.
Beginning with virtually no money and no wine industry experience, they employed innovative ideas to overcome obstacles, create new markets and forge strategic alliances. They pioneered Worthy Cause Marketing and performance-based compensation. They built an internationally bestselling brand and received their industry's "Hot Brand" award for several consecutive years.
They offer their Guiding Principles for Success (GPS) to help entrepreneurs become successful. Their book, The Entrepreneurial Culture: 23 Ways To Engage and Empower Your People, helps corporations maximize the value of their human resources.
Currently they travel the world leading workshops, trainings, & keynoting at business schools, corporations, conferences. They are regular media guests and contributors to international publications and professional journals. They are C-Suite Network Advisors & Contributing Editors. Visit their popular brand building site at www.consumerbrandbuilders.com.
To make inquiries for keynote speaking, trainings or consulting, please contact sales@thebarefootspirit.com.