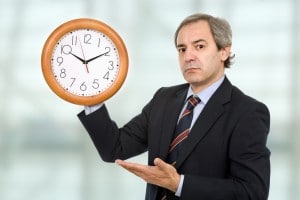 We have always recommended seeking the advice of experts, but your approach will make it either affordable and effective, or expensive and unproductive. Most advisors work by the hour, so be careful you don't run up the bill unnecessarily. Make sure you are paying for their expert advice and not for listening to your vague ideas. We call it "Advice Management" and it is made up of essential rules to follow if you want to get your money's worth.
From our experience working with advisors of all types, we have developed a set of policies that helped us get the most from experts without wasting precious time – and money. Here are our seven keys to advice management:
1. Goals. Clearly state the outcome you want from your business idea or the actions you are contemplating. Write down your goal(s), what you intend to achieve, and your timelines. Be succinct. Practice communicating them. Don't let your advisor make assumptions about your intentions.
2. Selection. Choose the right advisor for the job. Make sure you match the experience of your advisor with the skills you need. It's a common mistake to ask a lawyer or accountant for business advice, for instance. They may not be qualified, but will try to research it at your expense. Don't pay for your advisors' education. Get someone who already knows.
3. Duration. Tell them the date by which you need the project complete. Before each meeting or telephone call, announce how long you want it to go. Get a bid for the job and limit their discussions with colleagues on your dime. Sometimes a monthly retainer buys you more than an hourly rate. If the retainer limits the hours covered, require notice to exceed.
4. Homework. Do your research on your own time, not in a meeting with them. Find out all you can before you have a meeting. Write an agenda for every meeting and deliver it in advance. Anticipate the questions your advisor might have and have the answers ready. You can keep phone calls brief by having your questions in writing ahead of time.
5. Roadmap. Prepare a graphic plan that identifies the options you see to achieve your goal. State your intended path.  If you have an example of what you are looking for, make the required changes on it ahead of time. Put your thoughts and concerns in writing before your initial meeting.
6. Hurdles. State the obstacles you see in the way of your goal. There are a ton of websites out there offering a vast array of business advice and industry know-how. Check them out. Be clear about what you need from your advisor to overcome specific hurdles. Listen to their recommendations and consider seeking a second opinion. There may be more than one way to achieve your goal.
7. Control. Get frequent updates – don't let your advisor get too far down the wrong road. Try to pay for outcome, finished products or milestones instead of time. Ask, "When will you be getting back to me on this?" and put it on your calendar. Don't let them seek outside advice without your pre-approval. You could wind up unintentionally paying for multiple advisors.
Have respect for your advisors' experience, but stay on top of them. They don't know it all, so don't ask them for advice outside the realm of their expertise. A little more work on your part will make all the difference in getting the right advice at the right price. After all, time is money and they're on the clock!
Who We Are
Michael Houlihan and Bonnie Harvey co-authored the New York Times bestselling business book, The Barefoot Spirit: How Hardship, Hustle, and Heart Built America's #1 Wine Brand. The book has been selected as recommended reading in the CEO Library for CEO Forum, the C-Suite Book Club, and numerous university classes on business and entrepreneurship. It chronicles their humble beginnings from the laundry room of a rented Sonoma County farmhouse to the board room of E&J Gallo, who ultimately acquired their brand and engaged them as brand consultants. Barefoot is now the world's largest wine brand.
Beginning with virtually no money and no wine industry experience, they employed innovative ideas to overcome obstacles, create new markets and forge strategic alliances. They pioneered Worthy Cause Marketing and performance-based compensation. They built an internationally bestselling brand and received their industry's "Hot Brand" award for several consecutive years.
They offer their Guiding Principles for Success (GPS) to help entrepreneurs become successful. Their book, The Entrepreneurial Culture: 23 Ways To Engage and Empower Your People, helps corporations maximize the value of their human resources.
Currently they travel the world leading workshops, trainings, & keynoting at business schools, corporations, conferences. They are regular media guests and contributors to international publications and professional journals. They are C-Suite Network Advisors & Contributing Editors. Visit their popular brand building site at www.consumerbrandbuilders.com.
To make inquiries for keynote speaking, trainings or consulting, please contact sales@thebarefootspirit.com.