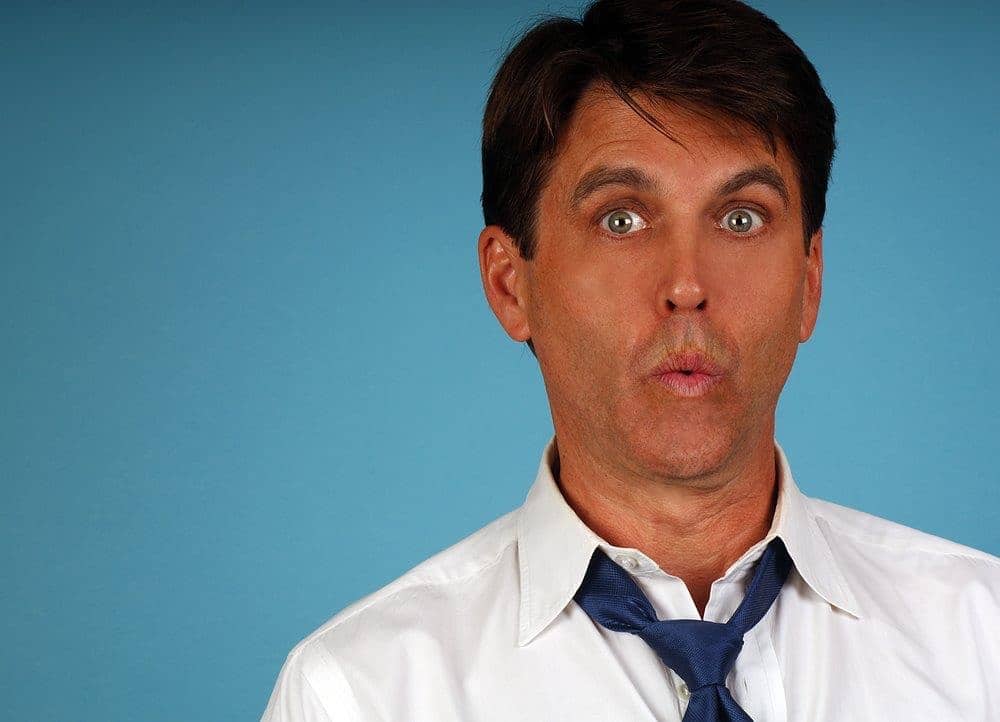 When it comes to teaching entrepreneurship, it's still the Wild West out there. Every school has a different twist on how to do it. Many outside academia say "You can't teach entrepreneurship. You just have to do it!" As successful entrepreneurs, we believe that if we had the right kind of entrepreneurial training, it might not have taken us so long to monetize our brand equity. But what is the right kind of entrepreneurial training?
Business form and function would have certainly helped. Sales training would have helped even more. And distribution channel management would have been essential. In retrospect, we have identified 20 guiding principles that we wish we had known. If we had used these guiding principles when we started our business, we would have saved half the time and over half the money. If you want to know more check out "Spend Less, Monetize Faster," our new free webinar.
We are squarely in favor of formal entrepreneurial education, and have spoken at more than 40 schools of entrepreneurship internationally. Should entrepreneurial education be an offshoot of the Business School, the Management School, or even, as we favor, the School of Liberal Arts?
No matter what form the education takes, the vast majority of schools focus on getting the students to launch phase as quickly as possible, and many are encouraged to take the leap even before graduation. Hubs, incubators, and tech gardens are springing up across the country usually associated with an entrepreneurial school. But is there another way to teach entrepreneurship?
We recently had the pleasure of meeting Jon Atkinson of Loyola University in New Orleans. He has different take which we feel may be more practical and realistic. Instead of "pressuring" students to come up with a business concept either before or immediately after graduation, he focuses on preparing his students to go to work first for other startup businesses as employees. He wants them to experience what it's like to be in a startup first hand.
We appreciate this approach, since in our own case we both had work experience which taught us the value of many principles we later applied to our own business, such as how to set priorities and how to organize new information. Sure, there was still a lot to learn, but at least we had some practical reference for the some of the basics.
Working for a startup is going to make you painfully aware of the value of sales and channel distribution management, two of the most overlooked requirements of startup success. It rapidly becomes clear that if there aren't enough sales, your livelihood is in jeopardy. It becomes clear that getting products to market requires constant vigilance of the myriad of people between you and the consumer. It also becomes clear that imaginative cash flow management is essential, and that credit is based on positive relationships with every supplier, vendor and buyer. You become aware that key strategic alliances are the backbone of startup success. The big message is that it's not about the product as much as it's about the management and relationships.
Formal education can give you the form and function of the various aspects of entrepreneurship. It can help with planning, modeling, and projections. It can even help you better communicate what you want and need. But there's nothing like "boot camp" in the real world to tie it all together and bring home the big lessons.
We feel that Jon Atkinson's approach is a more reasonable and natural progression.  After a few years of employment with a startup, you may be better prepared to take on that next great opportunity that presents itself.
Who We Are
Michael Houlihan and Bonnie Harvey co-authored the New York Times bestselling business book, The Barefoot Spirit: How Hardship, Hustle, and Heart Built America's #1 Wine Brand. The book has been selected as recommended reading in the CEO Library for CEO Forum, the C-Suite Book Club, and numerous university classes on business and entrepreneurship. It chronicles their humble beginnings from the laundry room of a rented Sonoma County farmhouse to the board room of E&J Gallo, who ultimately acquired their brand and engaged them as brand consultants. Barefoot is now the world's largest wine brand.
Beginning with virtually no money and no wine industry experience, they employed innovative ideas to overcome obstacles, create new markets and forge strategic alliances. They pioneered Worthy Cause Marketing and performance-based compensation. They built an internationally bestselling brand and received their industry's "Hot Brand" award for several consecutive years.
They offer their Guiding Principles for Success (GPS) to help entrepreneurs become successful. Their book, The Entrepreneurial Culture: 23 Ways To Engage and Empower Your People, helps corporations maximize the value of their human resources.
Currently they travel the world leading workshops, trainings, & keynoting at business schools, corporations, conferences. They are regular media guests and contributors to international publications and professional journals. They are C-Suite Network Advisors & Contributing Editors. Visit their popular brand building site at www.consumerbrandbuilders.com.
To make inquiries for keynote speaking, trainings or consulting, please contact sales@thebarefootspirit.com.