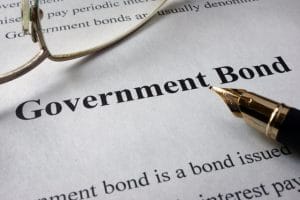 With all that's going on right now, we've kind of lost sight of the biggest existential threat we face in the 21st century: Climate Change. But according to Isabella Kwai writing for The New York Times, not so with 23-year old Katta O'Donnell, a fifth-year law student at La Trobe University in Melbourne, Australia. This was a back page story that caught our attention because it opens a new front in the battle to mitigate this mounting disaster. We thought it deserved the front page. So we are reiterating it here!
WHAT?!
No, this is not another protest. This is much more sophisticated, and perhaps ultimately more effective in a short-sighted world where money is more important than the environment. In this case, O'Donnell is leading a class action lawsuit against the government of Australia for, get this, "failing to disclose the material risks of climate change to those investing in government bonds"!
According to the Times, this is the first time experts said that such a climate change case has been brought against a sovereign nation. But, we might add, not the last. The climate-change caused fires in Australia are happening here in the U.S. Of course! We are on the same planet! Both the Australian government and the US government and, for that, matter all governments are selling bonds to finance their spending.
Honestly?
Would you invest in US bonds if the US government disclosed the costs to the government of climate-change caused fires? How about the cost of other climate-change caused calamities, like floods, droughts and plagues? Probably not. And how about if the government had to pay or settle the claims for misrepresenting the value of their bonds? This could substantially undermine the governments' ability to raise funds through the sale of bonds.
But interestingly, O'Donnell's class action suit is not asking for damages. It just wants the government to step up on its climate change policies. O'Donnell says, "I want my government acting with honesty and telling the truth about climate risks." According to Jacqueline Peel, a University of Melbourne Professor of Law, "My personal experience with climate change makes everything I read about climate change more tangible."
Big Effects
According to the Times, "Any risks to the country's economic growth, value of its currency or international relations, to name a few factors, might change the value of her investment, her suit states." The suit seeks an injunction to stop the government from marketing bonds before those disclosures are added.
If the sovereign governments have to disclose these costs in order to sell bonds, it will be less likely that they would continue to support industries that ultimately reduce the value of those bonds thus making them much harder to sell. That can do more to effect climate change mitigation than any protest, because now you are threatening the governments' ability to raise funds. They will be forced to take action to mitigate climate change.
Mitigate or Abdicate
Just what we have seen happening in the past four years in the US, with the reversal and erosion of climate protections by the government is effecting the value of US bonds. The continuing favoring of petrol-fuels has demonstrably added to the intensity of fires in California, Australia and elsewhere. Who is going to pay for those damages? The taxpayers and the bond holders, that's who.
What we like about this new approach is that it hits the governments where they live, in the pocketbook, and it forces them to disclose what they already know, that their representations of value are dishonest to their bondholders!
Bravo Katta O'Donnell!
Who We Are
Michael Houlihan and Bonnie Harvey co-authored the New York Times bestselling business book, The Barefoot Spirit: How Hardship, Hustle, and Heart Built America's #1 Wine Brand. The book has been selected as recommended reading in the CEO Library for CEO Forum, the C-Suite Book Club, and numerous university classes on business and entrepreneurship. It chronicles their humble beginnings from the laundry room of a rented Sonoma County farmhouse to the board room of E&J Gallo, who ultimately acquired their brand and engaged them as brand consultants. Barefoot is now the world's largest wine brand.
Beginning with virtually no money and no wine industry experience, they employed innovative ideas to overcome obstacles, create new markets and forge strategic alliances. They pioneered Worthy Cause Marketing and performance-based compensation. They built an internationally bestselling brand and received their industry's "Hot Brand" award for several consecutive years.
They offer their Guiding Principles for Success (GPS) to help entrepreneurs become successful. Their book, The Entrepreneurial Culture: 23 Ways To Engage and Empower Your People, helps corporations maximize the value of their human resources.
Currently they travel the world leading workshops, trainings, & keynoting at business schools, corporations, conferences. They are regular media guests and contributors to international publications and professional journals. They are C-Suite Network Advisors & Contributing Editors. Visit their popular brand building site at www.consumerbrandbuilders.com.
To make inquiries for keynote speaking, trainings or consulting, please contact sales@thebarefootspirit.com.