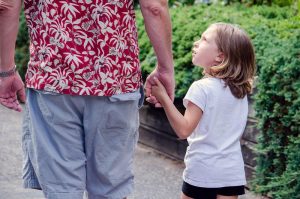 What does China, India and the rest of the world know that the US is trying to ignore? The true cost to us and to the atmosphere of burning petroleum, that's what! Even now, as China and India suffocate on toxic exhaust, the US is doubling down on its commitment to a long-term oil-fueled economy.
Last month China, one of the world's top vehicle markets, announced that they were outlawing gas burning vehicles in the near future. A week later this prompted the international automotive industry to declare, "The future of the automotive industry is electric".
But in the US, we are scrambling to produce more oil, a proven health hazard for the planet and its inhabitants. We are reducing subsidies on electric vehicles. And we are opening protected lands for more oil exploration. Just in case anyone complains, we are dismantling the EPA safeguards and packing top government positions with oil men. Oh, and if you think you can take it to the courts, we're appointing justices who view these moves favorably.
What we are witnessing in our country today is nothing less than a takeover by an industry that is racing down a one-way dead-end street! Global climate change will not be altered because the US does nothing to slow it down for a few years, and it cares not if the words "climate change" are outlawed, debated, or denied. It continually moves forward.
This interest group wants to prevent us from accessing clean energy alternatives, prevent us and our children from a healthy future, and stab us, the tax payers, with the true costs of man-made climate change. These include but are not limited to dramatic increases in our taxes, our insurance premiums, and our medical bills.
The rest of the world has already figured out these true costs and are now taking steps to protect their citizens. What's up with us? The cost of recovery from record floods, winds, fires and hurricanes can totally bankrupt us and destroy our economy. How many more years can we afford to foot the bill for rebuilding after these now annual, major catastrophes?
We are business people. We have dedicated our lives to helping others be successful. We have to speak out on this obvious "elephant in the room." It would be irresponsible for us to not take a stand with the rest of the world, the health of our planet, and the next generation who will be stuck picking up the tab in so many ways. Simply stated, the destruction of the environment is not good for business. Just ask the business owners who lost everything in Houston, Florida, Puerto Rico, and Santa Rosa – just in the last year.
We support fiscal conservancy and reduced government burdens on small businesses. But we strongly oppose a lopsided economy where one mega-industry is unfairly favored at the ultimate expense of small and medium-size business, and all done by a government that couldn't get a majority vote.
We have a friend in Silicon Valley who has a very successful business that converts any vehicle to the best use of alternative power. He recently reported that they were looking to India for their next big order because the US market was becoming more limited. Is this a sign that we are starting a brain drain where our best ideas are leaving the country? How will that bode for the future of our economy?
There are many reasons why our government must stop trying to prop up an ultimately short-term "buggy whip" industry at our collective expense. But probably the best reason is coming from our own kids, "So mom, dad, what were you thinking?"
Who We Are
Michael Houlihan and Bonnie Harvey co-authored the New York Times bestselling business book, The Barefoot Spirit: How Hardship, Hustle, and Heart Built America's #1 Wine Brand. The book has been selected as recommended reading in the CEO Library for CEO Forum, the C-Suite Book Club, and numerous university classes on business and entrepreneurship. It chronicles their humble beginnings from the laundry room of a rented Sonoma County farmhouse to the board room of E&J Gallo, who ultimately acquired their brand and engaged them as brand consultants. Barefoot is now the world's largest wine brand.
Beginning with virtually no money and no wine industry experience, they employed innovative ideas to overcome obstacles, create new markets and forge strategic alliances. They pioneered Worthy Cause Marketing and performance-based compensation. They built an internationally bestselling brand and received their industry's "Hot Brand" award for several consecutive years.
They offer their Guiding Principles for Success (GPS) to help entrepreneurs become successful. Their book, The Entrepreneurial Culture: 23 Ways To Engage and Empower Your People, helps corporations maximize the value of their human resources.
Currently they travel the world leading workshops, trainings, & keynoting at business schools, corporations, conferences. They are regular media guests and contributors to international publications and professional journals. They are C-Suite Network Advisors & Contributing Editors. Visit their popular brand building site at www.consumerbrandbuilders.com.
To make inquiries for keynote speaking, trainings or consulting, please contact sales@thebarefootspirit.com.