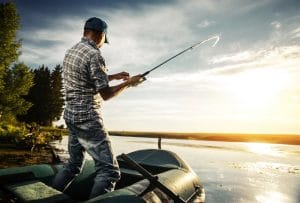 One of the biggest challenges that entrepreneurs face is not coming up with a good idea as much as it is deciding on which one of their good ideas they want to focus on. You don't want to put all your eggs in one basket, but you don't want to be so distracted that you can't put the proper amount of energy into the one idea that will bring you the greatest return.
This dilemma is especially perplexing as we begin the new year. We're determined to make a change. We're determined to stop beating on dead horses. And we're determined to seek out and recognize alternatives. There's been books written about how entrepreneurs on the edge of success have been distracted by the shiny ball. If only they had worked a little harder a little more focused… But no, they were distracted.
Somewhere between the dead horse and the shiny ball is the answer. Is that horse really dead after all? Or maybe there is something in that shiny ball that will save him.
Most entrepreneurs have just completed a year working hard on their main project while, at the same time, entertaining new opportunities. As we start the new year we should take a lesson from the ancient Japanese craft culture. At the end of every year they clean their shop. They do this to show respect for their workplace and it is their opportunity to sort things out mentally and physically.
Take Inventory
By looking at their inventory, they discover what sold and what didn't sell. Although this simple exercise seems obvious, most entrepreneurs just plow ahead without really taking the time to acknowledge and validate what worked! What's left in inventory are the un-sold products and slow moving items. Now they're taking up room in your physical and mental workspace. It's time to reflect on how much energy you put, and continue to put, into your slow movers. You'll need that space and mind share in the new year!
Clean House
Pick up everything you've made and decide if you want to keep it, change it, or just plain get rid of it. When you look at each initiative you have pursued in the past year, the ones that didn't work don't have to be a total loss. What did you learn from each experience? How can those lessons help you when applied to your main pursuit?
One approach is to reorganize. Take your failed and nonproducing initiatives and incorporate them into the one or ones that worked. Have you acquired new skills, new contacts, or new referrals that will help you in the new year? Identify them and make a list to acknowledge them, so you will have gotten the most out of those "shiny balls."
Refocus
Use the experiences of the past year to help you focus on your true customer. They may not be the people you have been pursuing. Like a fisherman casting about hoping for a bite, now it's time to pull in the lines, check your bait, and move the boat in the direction you experienced the most action.
There is a market for what you have sold in the past year. It's time to move closer by better addressing that market. How did the customers who bought products from you last year find out about your offerings? How can you improve those channels? Identify and endeavor to utilize any new communication skills you have learned over the past year.
Has the market for your main pursuit changed? How can you modify your product and your presentation to become more relevant and compelling? Time to talk to your customers.
We know that years are just arbitrary measures of time. But they also represent a period of work that we can learn from if we take the time to take inventory, clean house, and refocus. So while everybody is feeling compelled to blastoff in new directions, maybe we can emulate those Japanese craftsmen with reflection, analysis, and redirection.
Here's to a New Year made better by the last!
Who We Are
Michael Houlihan and Bonnie Harvey co-authored the New York Times bestselling business book, The Barefoot Spirit: How Hardship, Hustle, and Heart Built America's #1 Wine Brand. The book has been selected as recommended reading in the CEO Library for CEO Forum, the C-Suite Book Club, and numerous university classes on business and entrepreneurship. It chronicles their humble beginnings from the laundry room of a rented Sonoma County farmhouse to the board room of E&J Gallo, who ultimately acquired their brand and engaged them as brand consultants. Barefoot is now the world's largest wine brand.
Beginning with virtually no money and no wine industry experience, they employed innovative ideas to overcome obstacles, create new markets and forge strategic alliances. They pioneered Worthy Cause Marketing and performance-based compensation. They built an internationally bestselling brand and received their industry's "Hot Brand" award for several consecutive years.
They offer their Guiding Principles for Success (GPS) to help entrepreneurs become successful. Their book, The Entrepreneurial Culture: 23 Ways To Engage and Empower Your People, helps corporations maximize the value of their human resources.
Currently they travel the world leading workshops, trainings, & keynoting at business schools, corporations, conferences. They are regular media guests and contributors to international publications and professional journals. They are C-Suite Network Advisors & Contributing Editors. Visit their popular brand building site at www.consumerbrandbuilders.com.
To make inquiries for keynote speaking, trainings or consulting, please contact sales@thebarefootspirit.com.