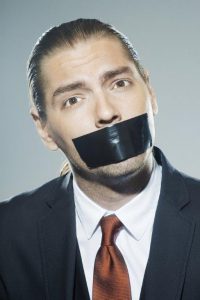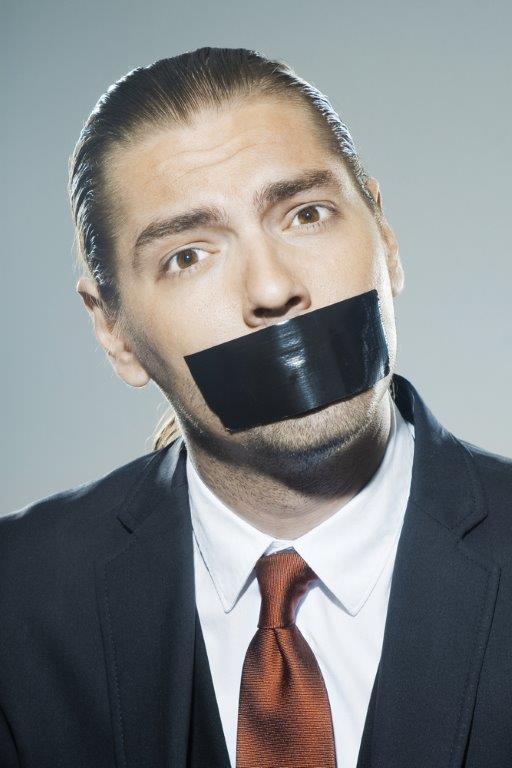 You can't enter a reception lobby of any established company these days without seeing a plaque on the wall that says "Company Core Values." This is the company's way of announcing to vendors, employees, and customers the principles, ethics, and morals for which the company stands. Terms like honesty, integrity and morality are common. Some companies get more specific and talk about treating people equally, being a good neighbor, or even making the world a better place. But today's customers and employees are looking for specifics that can help them justify an association with your company.
Most companies want to keep their core values statement as politically neutral as possible. They consider "political" issues those that have been politicized, even if they are more a matter of survival and security. For instance, a company may use a term like "fairness" but not take a public stand on massive deportation, even though they have employees whose families would be impacted. They want to play it "safe."
Companies may use terms like "integrity" but have a huge carbon footprint. Or they may say they are an "environmentally conscious" company, but their product comes in a single-use plastic container.  Is it "ethical" to damage the environment to make a buck? At some point your company may be called upon to take a public stand. You don't want to be put to the test trying to justify your apparent two-faced stance.
When we were building the Barefoot Wine brand, we decided to support several non-profit conservation groups that were, at the time, considered to be radicals with intentions to damage the economy. They included The Surfrider Foundation that was cleaning beaches and the ocean, The League to Save Lake Tahoe that was keeping pollution out of the lake, the Mono Lake Committee that was supporting the restoration of Mono Lake and the Mono Basin, which meant reducing water consumption in the greater L.A. Metro.
We were advised against "taking sides" on these "political issues." We were admonished that people who made their money polluting and destroying the environment wouldn't buy our brand if we took such a stand. In 1990 during the AIDS crisis we came out in favor of LGBT rights. Again, we were admonished not to take sides on such a "political" issue.
Turns out we were on the right side of history, but also we gained a big advantage in the marketplace with these marginalized groups. They saw us as early supporters and as a result, they became loyal customers and advocates. Was it risky? Yes. Did we suffer some push back? You bet! But the detractors eventually became supporters as they "evolved" and became better educated over time. And for us, as a new product, we needed customers even if it meant that some people disagreed with our stance. The one's who agreed created our solid customer base.
Today, when you realize that you are dependent on selling your products to folks who are being marginalized by race, religion, or sexual preference, can you really afford to remain silent and play it safe? Is your company's silence on these issues "ethical?" Is it even good business?
It's time for companies to takes another look at those "values" they have hanging in the reception area. It is time for companies to take a stand and perform according to their values, rather than merely stating them on a plaque. Their customers are looking more closely now to justify their spending choices with companies that share their values. And employees are concerned about the real values demonstrated by the company that gives them their paychecks.
It's time for companies to build a strong and loyal customer base by taking a stand on the issues that affect their customers and employees. Why risk losing business with corporate silence to a competitor who sees the advantage of speaking out?
Who We Are
Michael Houlihan and Bonnie Harvey co-authored the New York Times bestselling business book, The Barefoot Spirit: How Hardship, Hustle, and Heart Built America's #1 Wine Brand. The book has been selected as recommended reading in the CEO Library for CEO Forum, the C-Suite Book Club, and numerous university classes on business and entrepreneurship. It chronicles their humble beginnings from the laundry room of a rented Sonoma County farmhouse to the board room of E&J Gallo, who ultimately acquired their brand and engaged them as brand consultants. Barefoot is now the world's largest wine brand.
Beginning with virtually no money and no wine industry experience, they employed innovative ideas to overcome obstacles, create new markets and forge strategic alliances. They pioneered Worthy Cause Marketing and performance-based compensation. They built an internationally bestselling brand and received their industry's "Hot Brand" award for several consecutive years.
They offer their Guiding Principles for Success (GPS) to help entrepreneurs become successful. Their book, The Entrepreneurial Culture: 23 Ways To Engage and Empower Your People, helps corporations maximize the value of their human resources.
Currently they travel the world leading workshops, trainings, & keynoting at business schools, corporations, conferences. They are regular media guests and contributors to international publications and professional journals. They are C-Suite Network Advisors & Contributing Editors. Visit their popular brand building site at www.consumerbrandbuilders.com.
To make inquiries for keynote speaking, trainings or consulting, please contact sales@thebarefootspirit.com.