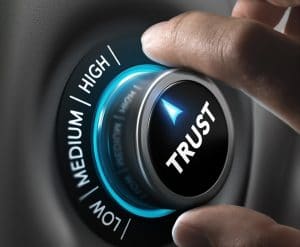 Silicon Valley has become Main Street Disneyland for international technopreneurship worldwide. The top international universities that teach entrepreneurship in its various forms all pay homage to Silicon Valley. They want to immerse their students in this wondrous place of Stanford University, Facebook, Google and other techie attractions, if only for a week or two.
Most of the international students are engineers with an extremely technical education. This narrow focus is somehow celebrated in this magical land of startups, V.C.s, burn rates, and unicorns. What can we offer the students that will help them in their quest for entrepreneurial success?
We have no technological background nor are we even V.C.s. We have a few clients with software and high tech products, but we are not their technical advisors. However, we are their business advisors. We help them make better business decisions and keep them on track to their ultimate acquisition. It's what we've done. It's what we're experienced at.
So, when we looked at these groups of international tech students touring through Silicon Valley, we realized that the best thing we could do for them was to share a different skill set they need to be successful – soft skills.  These are generally not taught in the technical schools. Nor are they generally shared by the enshrined V.C.s who got rich and famous strictly on their technology.
Soft skills can increase your credit and terms, reduce your turnover, and turn customers into advocates.
In fact, one of our most popular talks is "How Soft Skills Earn Hard Cash." In this talk, we explore how soft skills can positively affect the three key business relationships; Vendors, Employees, and Customers. We advocate empathy and putting yourself in the other guy's shoes as the foundational soft skill from which all the others flow.
As an example, one of the soft skills that seems to be disappearing these days is simple acknowledgment and confirmation. Let's take Bill, for example, a recent Engineering grad. He just got funding for his new tech startup.
When Bill is asked to research something or execute a project, he does not extend the courtesy of reassuring the requesting party that he got the request. He doesn't give them a date for completion. And he does not notify them in advance of a delay.
By not acknowledging or being responsive, he reasons that he can get to it or not and force the requesting party to get back to him to see if he completed the assignment or dropped it. This may take the pressure off Bill, but it hurts his business, no matter how tech savvy he is.
Many folks who lack soft skill training will actually complete the project but not report. That way if they don't get around to it, they figure they haven't committed. Plus there's a chance the requesting party may forget altogether. But if they have completed, and they don't report, they figure they can say, "Oh yea, that project, I completed it last week." It's as if to say confirmation and status reporting are not necessary because you can count on me, kind of a "just trust me" scenario.
The fact is that the anxiety this work style causes for the requesting party hurts Bill's relationship with them.
Now the employee, vendor, or client is less likely to extend special considerations to Bill because they feel he is less reliable and unresponsive.
Bill had better get that second and third round of financing from the V.C. (and give up more of his equity). That's because he will be paying top dollar for everything, have limited or no credit, and a revolving door that his trained people are leaving through.
Bill's tech business can take a dive because he missed the opportunity to build trust with the very people he depended upon. A simple soft skill like confirmation and timely status reporting builds the kind of trust that can significantly reduce your cost of doing business. This is just one of many important soft skills that can help any business.
Oh, and as far as the tour of tech-campused Silicon Valley is concerned, when they are done seeing all the concrete, glass, steel, and conference rooms, we take them on a tour in the wine country and the redwoods where we share lessons about how soft skills can earn hard cash.  Want to come along?
Who We Are
Michael Houlihan and Bonnie Harvey co-authored the New York Times bestselling business book, The Barefoot Spirit: How Hardship, Hustle, and Heart Built America's #1 Wine Brand. The book has been selected as recommended reading in the CEO Library for CEO Forum, the C-Suite Book Club, and numerous university classes on business and entrepreneurship. It chronicles their humble beginnings from the laundry room of a rented Sonoma County farmhouse to the board room of E&J Gallo, who ultimately acquired their brand and engaged them as brand consultants. Barefoot is now the world's largest wine brand.
Beginning with virtually no money and no wine industry experience, they employed innovative ideas to overcome obstacles, create new markets and forge strategic alliances. They pioneered Worthy Cause Marketing and performance-based compensation. They built an internationally bestselling brand and received their industry's "Hot Brand" award for several consecutive years.
They offer their Guiding Principles for Success (GPS) to help entrepreneurs become successful. Their book, The Entrepreneurial Culture: 23 Ways To Engage and Empower Your People, helps corporations maximize the value of their human resources.
Currently they travel the world leading workshops, trainings, & keynoting at business schools, corporations, conferences. They are regular media guests and contributors to international publications and professional journals. They are C-Suite Network Advisors & Contributing Editors. Visit their popular brand building site at www.consumerbrandbuilders.com.
To make inquiries for keynote speaking, trainings or consulting, please contact sales@thebarefootspirit.com.