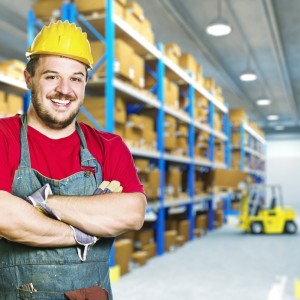 The least glamorous but most essential part of making a sale is actually getting your product to your buyer. Many great products are rotting in warehouses somewhere because their designers didn't take the realities of the distribution system into account. Here are additional questions product producers need to consider:
6. How will you stage your product for shipment? Most products are stacked on a pallet for easy loading and unloading from a truck or container and forklift handling in a warehouse. How many items will sit on a pallet? What is the optimal shape of the package to maximize the number of items per layer and per pallet?
7. Who benefits in the distribution channel when your product sells in volume? What are the advantages to a distributer to carry your product? Does he prevent his competition from getting it? Does he have the exclusive? Is he concerned that he will build a market for your product only to lose it later? Choose your strategic alliances carefully and thoughtfully.
8. What are the alternatives to mainstream distribution for your product? Is there a start-up distributer who would give your product more attention than the big guy? Would he pay on time? Are there key retailers who will buy your product directly? Will they use your dependence on them to require you to reduce your price?
9. Will you have to program reduced prices on an intermittent basis to get the attention required to get your product sold in quantity, displayed, and advertised? Will the retailers pressure you to maintain your reduced prices beyond what you budgeted? Will they only buy when your product is on reduction?
10. Does your distributer need help? A distributer once told us, "God and distributers help those who help themselves." With the consolidation we have seen in the past 10 years in every industry, are they overloaded and overworked already? Do they really have an incentive to build a new brand? Will you need a representative in every market your product is sold to help make the sales, get the reorders, and provide the sale support?
These considerations are critical during the inception stage of any new product. The answers to these issues may affect everything from the design of the packaging to the pricing structure. Just having a "cool" product isn't enough. You have to say hello to your truckers, distributors and warehouse people. Knowing their jobs and their limitations will give you an advantage over your competition. You have to understand how much work you will be required to do even if you think it's the other guy's job.
Next time we will examine test marketing, push and pull, shelf, set, displays, and the life blood of any business, reorders. A well-designed product has to satisfy all the demands of distribution and still be a terrific product!
Who We Are
Michael Houlihan and Bonnie Harvey co-authored the New York Times bestselling business book, The Barefoot Spirit: How Hardship, Hustle, and Heart Built America's #1 Wine Brand. The book has been selected as recommended reading in the CEO Library for CEO Forum, the C-Suite Book Club, and numerous university classes on business and entrepreneurship. It chronicles their humble beginnings from the laundry room of a rented Sonoma County farmhouse to the board room of E&J Gallo, who ultimately acquired their brand and engaged them as brand consultants. Barefoot is now the world's largest wine brand.
Beginning with virtually no money and no wine industry experience, they employed innovative ideas to overcome obstacles, create new markets and forge strategic alliances. They pioneered Worthy Cause Marketing and performance-based compensation. They built an internationally bestselling brand and received their industry's "Hot Brand" award for several consecutive years.
They offer their Guiding Principles for Success (GPS) to help entrepreneurs become successful. Their book, The Entrepreneurial Culture: 23 Ways To Engage and Empower Your People, helps corporations maximize the value of their human resources.
Currently they travel the world leading workshops, trainings, & keynoting at business schools, corporations, conferences. They are regular media guests and contributors to international publications and professional journals. They are C-Suite Network Advisors & Contributing Editors. Visit their popular brand building site at www.consumerbrandbuilders.com.
To make inquiries for keynote speaking, trainings or consulting, please contact sales@thebarefootspirit.com.