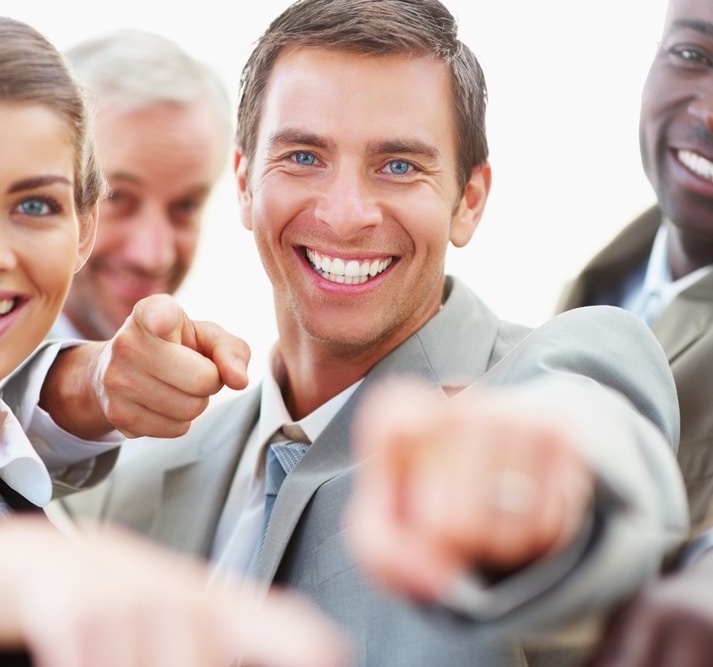 Company culture has a direct bearing on sales, and the survival and growth of a company. We have mentioned it before but think it is such an important factor in company success that we want to expand upon it here in a three part series on the original Barefoot company culture that established the "DNA" of the brand and "Baked In" the elements of enduring success.
To a large extent, the morale of the employees, as well as the impressions of the customers and vendors, are impacted by company culture. So called "company culture" starts from the top and permeates throughout an organization. The attitudes, principles, philosophies and values of owners and managers shape the decisions, actions, and outlook of the employees. The impression customers, vendors, and outside organizations have of the organization is heavily influenced by the "company culture".
The original Barefoot culture has historically been based on the principals and values of the founders. Many of these principals are part of the wine country life style. Many are personal values. Many are just plain good business.
The Culture of Generosity
This really goes back to the friendly style of hospitality and entertaining guests, which are a hallmark of the wine country. "Retail Entertainment" is based on the concept that folks not only love wine but what it represents: good times, good company, fun, and romance.
Barefoot did not just participate in a wine tasting event; it added real entertainment value. People don't attend a tasting to sniff, swirl, and spit; they go to party. Barefoot was there with the party favors: balloons, signs, give-aways where legal, combined with lots of color and laughter!
Barefoot did not just donate to worthy causes. It promoted their goals. Knowing that through your business, you can help others by adding value and helping their cause gave  "Barefooters" (Barefoot Sales Reps) a level of human satisfaction that is beyond making a sale. They knew they were making a difference.
The Culture of Permission
Human assets are just that, assets! All people have within them imagination and creativity. The questions are: "Are they given permission to use their imagination? Are they given permission to have fun? Do they look at a situation as a problem, or as an opportunity?"
The answers are based on whether their managers allow them the freedom to experiment, the freedom to be creative, make mistakes right, and the freedom to have fun.
Barefoot was fun! The whole approachwas fun, from the image of the barefoot to the colorful labels and cartons, from the human image that everyone in the world can identify with to the slogans, puns and parodies. And why shouldn't wine be fun?
But it's not enough to have a fun package. The representatives of the wine have to be friendly and fun, too. Barefoot gave its people permission to create entertaining promotions, choose and support worthy causes in imaginative ways.
Barefooters were encouraged to be playful. Having fun with the 'foot' was always a hallmark of Barefoot culture.
Permission and autonomy gave Barefooters a unique level of ownership seldom seen in most companies.  It kept Barefoot fresh and its people involved. They looked forward to coming to work because it was so exciting.  Again, it was fun and they knew they were making a difference.
We hope these examples from the original Barefoot culture will help your business achieve the successes we did. Next time we will examine the original Barefoot culture of Acknowledgement, Customer Service, and Common Causes.
Who We Are
Michael Houlihan and Bonnie Harvey co-authored the New York Times bestselling business book, The Barefoot Spirit: How Hardship, Hustle, and Heart Built America's #1 Wine Brand. The book has been selected as recommended reading in the CEO Library for CEO Forum, the C-Suite Book Club, and numerous university classes on business and entrepreneurship. It chronicles their humble beginnings from the laundry room of a rented Sonoma County farmhouse to the board room of E&J Gallo, who ultimately acquired their brand and engaged them as brand consultants. Barefoot is now the world's largest wine brand.
Beginning with virtually no money and no wine industry experience, they employed innovative ideas to overcome obstacles, create new markets and forge strategic alliances. They pioneered Worthy Cause Marketing and performance-based compensation. They built an internationally bestselling brand and received their industry's "Hot Brand" award for several consecutive years.
They offer their Guiding Principles for Success (GPS) to help entrepreneurs become successful. Their book, The Entrepreneurial Culture: 23 Ways To Engage and Empower Your People, helps corporations maximize the value of their human resources.
Currently they travel the world leading workshops, trainings, & keynoting at business schools, corporations, conferences. They are regular media guests and contributors to international publications and professional journals. They are C-Suite Network Advisors & Contributing Editors. Visit their popular brand building site at www.consumerbrandbuilders.com.
To make inquiries for keynote speaking, trainings or consulting, please contact sales@thebarefootspirit.com.