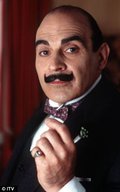 Entrepreneurs learn to eat problems for breakfast. It seems like there is an unending onslaught of daily challenges starting, growing, and keeping any new venture afloat. As soon as one is solved, another one pops up just like the arcade game whack-a-mole. If it's not lack of capital, it's access to market. If it's not a personnel situation, it's being discontinued by a big buyer.
When we speak to colleges of entrepreneurship, students often ask us, "How do you handle problems?" Well, we don't have all the answers but we do have a proven formula for successfully staying afloat. Here are seven tips we use to solve any problem.
1 Relax! That's right, chill. Getting all excited and freaked out can actually blind you to the solution. You need a calm demeanor to allow your eyes and ears to communicate with your brain and give it some time to think about the problem from all angles.
2 Blast off! Take the 10,000-foot view. Don't just look at what you think the problem is, look at the bigger picture. You may be surprised to discover relationships that can give you clues to the solution. You may even discover solutions you couldn't see when you were up close and personal with the problem.
3 Take Inventory! Just like when you run aground on a remote island, see what you've got in the boat, explore the island, and find out what you can use. Your resources may not be evident at first, so spend some time looking at everything you can utilize, including goods, friends, suppliers, and customers. Don't forget your own people as they are often the source of solutions you would have never thought of.
4 Have Fun! Yes, make a game out of it. Assume there is a solution and the challenge is to put the pieces together like a big puzzle. Make sure to identify as many pieces as possible, and keep looking for more. Ask for help. Make a list. See how the pieces relate to each other.
5 Be Elegant! Many times the solution is a simple one that solves more than one problem. So get all your other problems out there on the table as well. The elegant solution is sometimes the best statement of the problem. So constantly restate the problem from different perspectives.
6 Find Allies! Who else is affected by the problem and stands to gain by its solution? Identify your allies. Then discuss your problem with them. You might be surprised to find out that they will be more likely to make accommodations on your behalf when they see how they will benefit. Look for the Win-Win solution!
7 Let it Simmer! The best solutions pop up when you least expect them. Even when you are not actively searching for a solution, "the little grey cells," as Agatha Christie's famous detective Hercule Poirot says, "are working all the time; they see everything." So give them a lot to look at. Then take a break, get away from it all and let it simmer.
These are the steps we have found that consistently result in the best, and many times out-of-the-box solutions. Think of problems as challenges. They are mysteries and puzzles that you, your people, and your allies get to solve. Know that the answers are there. Discover the clues and wait for the elegant solution to reveal itself. And remember to have fun!
Who We Are
Michael Houlihan and Bonnie Harvey co-authored the New York Times bestselling business book, The Barefoot Spirit: How Hardship, Hustle, and Heart Built America's #1 Wine Brand. The book has been selected as recommended reading in the CEO Library for CEO Forum, the C-Suite Book Club, and numerous university classes on business and entrepreneurship. It chronicles their humble beginnings from the laundry room of a rented Sonoma County farmhouse to the board room of E&J Gallo, who ultimately acquired their brand and engaged them as brand consultants. Barefoot is now the world's largest wine brand.
Beginning with virtually no money and no wine industry experience, they employed innovative ideas to overcome obstacles, create new markets and forge strategic alliances. They pioneered Worthy Cause Marketing and performance-based compensation. They built an internationally bestselling brand and received their industry's "Hot Brand" award for several consecutive years.
They offer their Guiding Principles for Success (GPS) to help entrepreneurs become successful. Their book, The Entrepreneurial Culture: 23 Ways To Engage and Empower Your People, helps corporations maximize the value of their human resources.
Currently they travel the world leading workshops, trainings, & keynoting at business schools, corporations, conferences. They are regular media guests and contributors to international publications and professional journals. They are C-Suite Network Advisors & Contributing Editors. Visit their popular brand building site at www.consumerbrandbuilders.com.
To make inquiries for keynote speaking, trainings or consulting, please contact sales@thebarefootspirit.com.