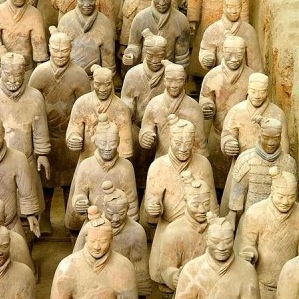 No matter what kind of business you think you're in, you quickly find out you are in the personnel management business. With careful hiring, mentoring, recognition, and compensation plans, your people can be your greatest asset.
Recurrent, personnel issues can be a distraction to you and your staff. Some react to personnel problems by firing the offending parties. Occasionally this may be necessary, however the issue may be a symptom of misunderstanding how your company works.
This is why it's so important to address the main areas that can permit or actually cause personnel issues:
1. Hiring. Before you are dazzled by a stellar resume with the perfect skill set for your opening, consider the individual's ethics, motives, and team outlook. Do they think they should be paid whether or not you are paid, or whether or not the company satisfies its customers? Are they bringing an agenda to work that has nothing to do with the job? Do they want to get paid for attendance or for production? Are they willing to take responsibility for their own behavior or are they looking to blame and complain?
2. Orientation. Don't just show them the lunchroom and the bathroom. Show them where the funds come from that pay their salary, benefits, and bonuses. Give them an info graphic that traces the money from your customer, through your sales people, to cover your overhead and eventually pay them. Show them how their job affects the bottom line. Show them how everybody else's job affects their paycheck. It's easier to look beyond a co-worker's personality when they know how everyone fits into the big picture.
3. Compensation. Most compensation plans are based on an hourly rate, which is paying for attendance, not necessarily production. Consider offering bonuses based on sales, cost reductions, and customer retention. Give them a financial reason to help the team perform. With the ideal compensation system, non-producers can't afford to work for you and producers can't afford to leave.
4. Mentoring. The time and attention you put into a new hire pays off. Listen to their questions. Clear up quickly any misconceptions about processes and interrelationships. Instead of narrowing down their focus, broaden their outlook to include their co-workers and the larger processes at work. Help them establish priorities. Seeing the big picture keeps the focus on their careers and performance rather than personnel issues.
5. Acknowledgement. A great way to build team spirit is to send out written acknowledgements or make an announcement when a person does something that positively affects business. We did this on each employee's anniversary. Your people will gain more respect for their co-workers' value as a team member. It is great when your employees can be friends, but respect and appreciation for their interdependence can be more effective in reducing personnel issues.
When your people know how their check gets to them, how they depend on their teammates, and how their bonuses are affected by the company's performance, they are more likely to all pull together. Then you can focus on the journey and not the pebble in your shoe.
Who We Are
Michael Houlihan and Bonnie Harvey co-authored the New York Times bestselling business book, The Barefoot Spirit: How Hardship, Hustle, and Heart Built America's #1 Wine Brand. The book has been selected as recommended reading in the CEO Library for CEO Forum, the C-Suite Book Club, and numerous university classes on business and entrepreneurship. It chronicles their humble beginnings from the laundry room of a rented Sonoma County farmhouse to the board room of E&J Gallo, who ultimately acquired their brand and engaged them as brand consultants. Barefoot is now the world's largest wine brand.
Beginning with virtually no money and no wine industry experience, they employed innovative ideas to overcome obstacles, create new markets and forge strategic alliances. They pioneered Worthy Cause Marketing and performance-based compensation. They built an internationally bestselling brand and received their industry's "Hot Brand" award for several consecutive years.
They offer their Guiding Principles for Success (GPS) to help entrepreneurs become successful. Their book, The Entrepreneurial Culture: 23 Ways To Engage and Empower Your People, helps corporations maximize the value of their human resources.
Currently they travel the world leading workshops, trainings, & keynoting at business schools, corporations, conferences. They are regular media guests and contributors to international publications and professional journals. They are C-Suite Network Advisors & Contributing Editors. Visit their popular brand building site at www.consumerbrandbuilders.com.
To make inquiries for keynote speaking, trainings or consulting, please contact sales@thebarefootspirit.com.