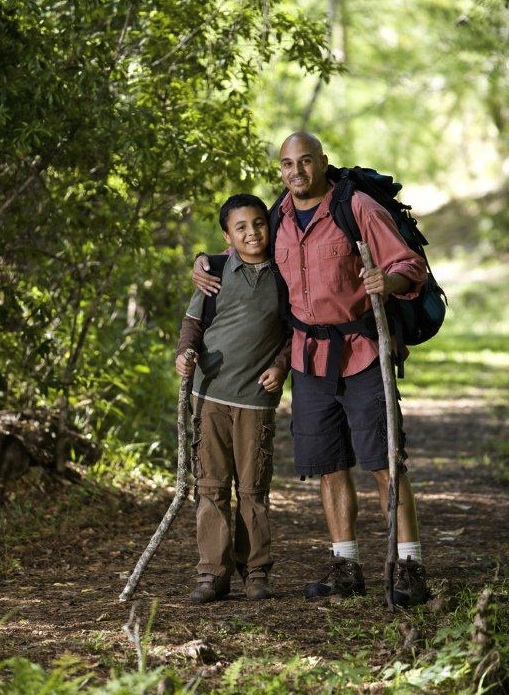 Investors look for a return on their investment. They want to know when they will see a profit, and the turn-around time is usually the key factor in their decision to fund a project. The sooner the return, the more likely they are to invest.
But we can invest something besides money that can show great returns. It's involvement. When we get involved, we devote mindshare, labor, and commitment. We become promoters for the cause.
In California, we got a real scare last year when many of our State Parks were on a closure list due to lack of funding. A proposition that would have kept the parks open – costing each voter less than the cost of a latte a month – failed! The message was clear: There just wasn't a majority of Californians who cared if the parks closed because they didn't use them anyway. But the minority of people who did use the parks did something amazing to try to keep them open. They got involved.
Sure, there are arguments on both sides as to what went wrong with the parks. Some say the government mismanaged them and held up the discovery of over $50 million that was not accounted for as evidence. Others point out that the parks have over $2 billion in deferred maintenance and the undisclosed funds are just a drop in the bucket. The fact is that parks all over the country are in danger of closing if the people who use and benefit from them don't step up and save them. Our tax dollars just aren't enough.
The ultimate solution is a change in the park users' and park beneficiaries' paradigm, from detached entitlement to engaged ownership. We in Sonoma County term this the People Powered Parks movement. It's the latest example of ROI, or Return On Involvement. In a little over a year, thousands of volunteers and many non-profits have saved the parks on the California State Parks closure list. Four of the five State Parks now run by non-profit organizations are in Sonoma County.
But involvement doesn't stop there. These volunteer organizations are still stinging from the recent defeat at the polls of the park tax, and its implications. If the 10-year-olds of today don't develop a love of the land and environment, and appreciate the benefits of nature, they won't hold them in high priority.
When we were kids, we had parents who took us on camping trips, hikes and outings where we developed a deep appreciation for nature. Too many of today's kids, especially in the inner city and at the lower economic levels, live in households where both parents work just to make ends meet. The parents may feel they simply don't have the time to make nature an important part of their kids' lives. These same kids will be voting in just 10 years. Will they vote to preserve and improve the environment? What about saving open space, or cleaning up the water and the air, matters that many of us have worked on so diligently?
The volunteers, non-profits, and progressive recreational institutions are making an investment beyond managing the parks. They're investing in the future. By getting involved in programs to get these kids out into nature at an early age, they know that those same kids will return their appreciation for nature at the ballot box in the not too distant future. So contribute what you can to support your community. Get involved with your own People Powered Parks and you will enjoy a great ROI.
Who We Are
Michael Houlihan and Bonnie Harvey co-authored the New York Times bestselling business book, The Barefoot Spirit: How Hardship, Hustle, and Heart Built America's #1 Wine Brand. The book has been selected as recommended reading in the CEO Library for CEO Forum, the C-Suite Book Club, and numerous university classes on business and entrepreneurship. It chronicles their humble beginnings from the laundry room of a rented Sonoma County farmhouse to the board room of E&J Gallo, who ultimately acquired their brand and engaged them as brand consultants. Barefoot is now the world's largest wine brand.
Beginning with virtually no money and no wine industry experience, they employed innovative ideas to overcome obstacles, create new markets and forge strategic alliances. They pioneered Worthy Cause Marketing and performance-based compensation. They built an internationally bestselling brand and received their industry's "Hot Brand" award for several consecutive years.
They offer their Guiding Principles for Success (GPS) to help entrepreneurs become successful. Their book, The Entrepreneurial Culture: 23 Ways To Engage and Empower Your People, helps corporations maximize the value of their human resources.
Currently they travel the world leading workshops, trainings, & keynoting at business schools, corporations, conferences. They are regular media guests and contributors to international publications and professional journals. They are C-Suite Network Advisors & Contributing Editors. Visit their popular brand building site at www.consumerbrandbuilders.com.
To make inquiries for keynote speaking, trainings or consulting, please contact sales@thebarefootspirit.com.