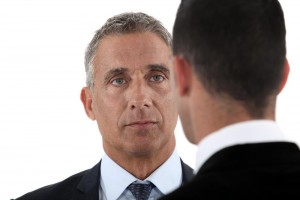 Business owners want to know, "How do I raise more money?" We ask, "Why do you need more money?" The answer is usually, "To pay my bills" or, "To grow my business." But we have found that more money may not be the answer. What if you could get more investors, increase your credit limits, extend your terms of payment, and close more prospects – all by using better social skills?
By developing and using good social skills you can reduce your need for capital. Conversely, poor social skills will increase your need for cash. Why? Because people simply don't know you, like you, our trust you enough to take a chance on you. And people are ultimately making the decisions… not algorithms!
Here are a few examples of how poor social skills will increase your need for capital:
Increased turnover because of poor relationships, resulting in loss of knowledge, skills, and critical supplier and buyer relationships.
Increased need for prospects, because you will be closing (or converting) less.
Reduced opportunities to extend lines of credit because of poor communication.
Everything you want to do takes longer because of lack of cooperation.
Reduced knowledge of your industry because folks simply don't want to talk to you!
Have we become so dependent on email, social media, and texting that we have forgotten how to communicate in real time? Are we so afraid of personal rejection that we need that constant security "screen" that gives us the lag time to ignore, delay, or delete any uncomfortable or negative communication? Are we afraid to face a person in real time because we may not have all the answers they want? If any of this sounds familiar, get out your wallet! You're going to need a lot more money!
Perhaps, instead of asking for more money, you should be asking "How can I improve my real time, face-to-face communication skills with vendors, suppliers, employees, and buyers? How can I improve the first impression I make with total strangers in real time?"
Not too long ago before email, social media, and texting, the Baby Boomers had to do their communication in real time. Just imagine! Phones were used only for verbal, real-time communication; meetings were in person; sales calls were in person; and suppliers gave credit if they felt you were trustworthy based on your face-to-face meetings! Personal relationships built trust, and business relationships are built on trust.
So how did these Boomers build the greatest economy, the greatest infrastructure, and the highest standard of living the world has ever seen? They did it by building trust through real time relationships. What are the social skills that made them so powerful and effective in real time?  Basically they practiced what we call today the Humanities (AKA the Liberal Arts or Human Studies). They learned how humans tick! They learned through formal education, their upbringing, or just plain hard knocks!
We speak internationally at universities that teach entrepreneurship. Each school of entrepreneurship comes from a different place. They come from the school of business, the school of technology, and from the school of engineering or agriculture. But all have one purpose, to teach their students how to succeed in their own businesses.
Students ask us, "What else should I be taking beside business courses to be successful?" We always answer, "Communication, Psychology, Philosophy, Social Studies, History, Culture, Religion, Literature, and Political Science." Why? Because it is through the mastery of these Human Studies that you will be better prepared to conduct more fruitful, real-time conversations that will save you money, time and effort. It is through these Human Studies that you will be able to turn real time into real money!
Who We Are
Michael Houlihan and Bonnie Harvey co-authored the New York Times bestselling business book, The Barefoot Spirit: How Hardship, Hustle, and Heart Built America's #1 Wine Brand. The book has been selected as recommended reading in the CEO Library for CEO Forum, the C-Suite Book Club, and numerous university classes on business and entrepreneurship. It chronicles their humble beginnings from the laundry room of a rented Sonoma County farmhouse to the board room of E&J Gallo, who ultimately acquired their brand and engaged them as brand consultants. Barefoot is now the world's largest wine brand.
Beginning with virtually no money and no wine industry experience, they employed innovative ideas to overcome obstacles, create new markets and forge strategic alliances. They pioneered Worthy Cause Marketing and performance-based compensation. They built an internationally bestselling brand and received their industry's "Hot Brand" award for several consecutive years.
They offer their Guiding Principles for Success (GPS) to help entrepreneurs become successful. Their book, The Entrepreneurial Culture: 23 Ways To Engage and Empower Your People, helps corporations maximize the value of their human resources.
Currently they travel the world leading workshops, trainings, & keynoting at business schools, corporations, conferences. They are regular media guests and contributors to international publications and professional journals. They are C-Suite Network Advisors & Contributing Editors. Visit their popular brand building site at www.consumerbrandbuilders.com.
To make inquiries for keynote speaking, trainings or consulting, please contact sales@thebarefootspirit.com.