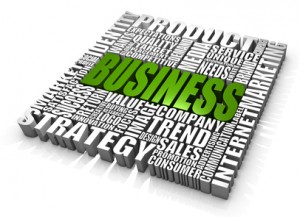 More than 15 percent of small businesses are planning to hire in the near future, and 25 percent plan to put out a significant capital outlay, reports the National Federation of Independent Business.
Businesses are experiencing growth, and current trends help fuel that growth toward success. Capitalize on the latest movements and position your products and services permanently into the business marketplace.
Flying Solo. This past year experienced an increase in the number of solopreneurs — those startups with one or two people. It has become the age of the take-charge freelancer who doesn't want to depend on the shifting job market to determine their professional destiny. Ambitious creative types are embarking on the independent road away from traditional work roles. It's no surprise the solopreneurs are taking control of their careers, especially since "almost 17 million Americans are now solopreneurs," according to columnist Jan Norman.
Crowdfunding. Crowdfunding has become a viable solution for many small businesses to gain startup capital. Especially in the case of the solopreneur, crowdfunding has grown from supporting small charity causes to funding the establishment of lucrative startups. For example, the Kreyos is a watch and smartphone with voice and gesture control. The developers initiated a crowdfunding campaign on IndieGoGo and raised more than $1.5 million (with an original goal of $100,000). More than 11,000 contributors participated in the campaign, resulting in $1.5 million of interest-free startup capital.
Financial Tool Kit. In the company of crowdfunding, leverage low-interest, high-perk options for covering business expenses. American Express specializes in corporate credit cards that tailor credit to the small business. Business credit cards have become a convenient way for managing company expenses by providing tools to track and analyze cash flow.
Cloud Computing. The days of rooms full of servers and disk drives are practically extinct. A big capital expense for small business has been its computing infrastructure, but no longer. Cloud computing has opened up affordable resources for all types of businesses. Cloud storage, such as Dropbox and SkyDrive, give businesses a reliable digital space to store files and create collaboration areas. Platform as a Service (PaaS) providers create entire hardware infrastructures in the cloud. Software as a Service (SaaS) provides applications in the cloud. Small businesses have access to all of their computing needs in the cloud, anywhere, anytime.
BYOD. Complementing cloud computing is the bring your own device (BYOD) phenomenon. Employers can reduce costs by allowing employees to use their own personal digital devices for work. Using personal smartphones, laptops and tablets can lower business overhead and energy costs. Make sure to address any compromises of company data security.
Marrying cloud computing and BYOD, employees can connect with others and access shared information through the cloud using their own devices. Cloud computing in collaboration with BYOD can create a more flexible, productive workforce. Remember, "information is power." Stay informed on recent trends and keep your business practices updated so you can keep fueling that growth.
When we started the Barefoot brand in our laundry room in 1986, computers came without any programs pre-loaded. There was no email and the web was just a rumor. Over the next 20 years we witnessed the information revolution. Our business was an early adapter of every new breakthrough. That revolution is still picking up steam and these trends are just the most recent iteration. We couldn't have done what we did without jumping on the latest technologies. So start jumping!
Who We Are
Michael Houlihan and Bonnie Harvey co-authored the New York Times bestselling business book, The Barefoot Spirit: How Hardship, Hustle, and Heart Built America's #1 Wine Brand. The book has been selected as recommended reading in the CEO Library for CEO Forum, the C-Suite Book Club, and numerous university classes on business and entrepreneurship. It chronicles their humble beginnings from the laundry room of a rented Sonoma County farmhouse to the board room of E&J Gallo, who ultimately acquired their brand and engaged them as brand consultants. Barefoot is now the world's largest wine brand.
Beginning with virtually no money and no wine industry experience, they employed innovative ideas to overcome obstacles, create new markets and forge strategic alliances. They pioneered Worthy Cause Marketing and performance-based compensation. They built an internationally bestselling brand and received their industry's "Hot Brand" award for several consecutive years.
They offer their Guiding Principles for Success (GPS) to help entrepreneurs become successful. Their book, The Entrepreneurial Culture: 23 Ways To Engage and Empower Your People, helps corporations maximize the value of their human resources.
Currently they travel the world leading workshops, trainings, & keynoting at business schools, corporations, conferences. They are regular media guests and contributors to international publications and professional journals. They are C-Suite Network Advisors & Contributing Editors. Visit their popular brand building site at www.consumerbrandbuilders.com.
To make inquiries for keynote speaking, trainings or consulting, please contact sales@thebarefootspirit.com.