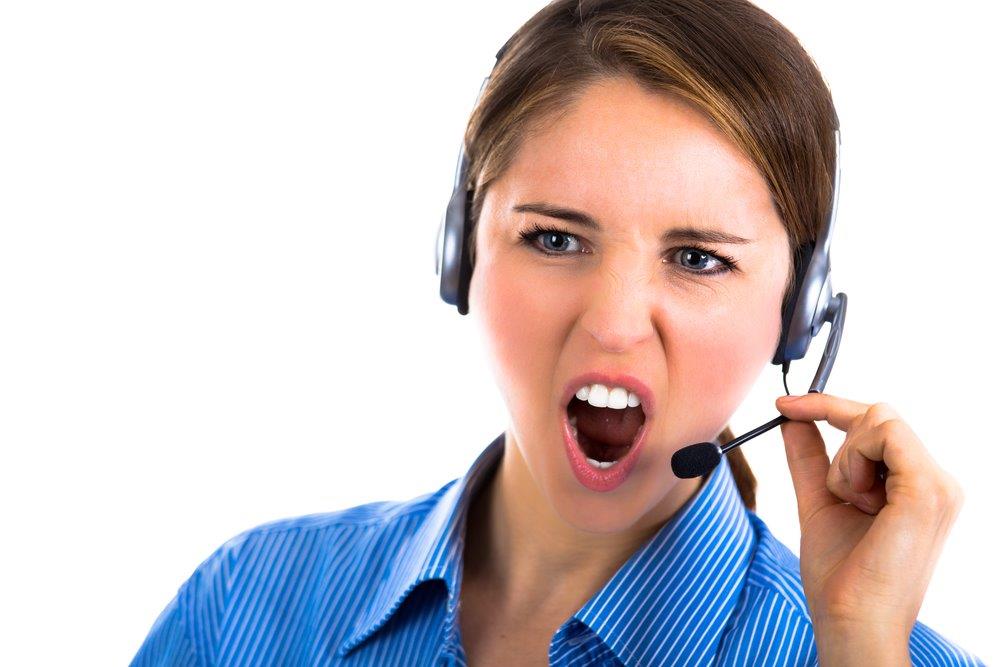 You won't get too much argument against the proposition that an excellent customer experience results in return customers, loyalty, and even advocacy. But few owners are aware that the terms their own people use can sour their hard earned customers on an otherwise great experience. These terms may pop up in those critical interfaces where either the service you provide is being delivered, or where the customer has a complaint.
In the past decade, these terms have slipped in under the radar and become part of the customer service lexicon. Most owners are unaware that they are even being used, or worse, that they have a negative effect. But the use of these terms can exacerbate an already prickly situation. Your customers will notice and may be offended.
The term that especially rubs customers the wrong way is "I want you to do this for me." It implies that the person doing the asking, your employee, wants to make their job easier and that the customer is the problem. It's like saying, "If only you would just do what I need you to do, then my job would go easier." It also conveys the idea, "The ease of my job is more important than what you want or need." This selfish and arrogant expression is unfortunately becoming common place in situations especially where the customer is trapped, like technical support, customer service, and the medical profession. In these situations, the customer must deal with your employee when, all the while, they are treated like they are expendable, and they are the problem.
Doesn't "And now, what I want you to do for me is…" sound like you are ordering the customer/client/patient around when you should be grateful they gave you their business and their time?
After a string of "Now-what-I-want-you-to-do-for-me's", all your customer hears is "I want – for me"! Do they think you put them first? No! Does it put them on the defensive? Yes! Are they more likely or less likely to recommend you? Less likely! Then why allow this term to be used by your people in the first place? This is something you can quickly stop that will improve your business immediately. You need not let all the work your production, marketing and salespeople put into making your customers feel important be spoiled by a selfish and off-putting term that you can stop.
Why not change the vocabulary of your service people by starting with their mentality? Perhaps they think they will get paid and have a good job even if they use selfish and demanding language. If so, start by asking them if they know where their paychecks come from. The customer is the correct answer. Explain the value of a return customer, a customer advocate, and yes, even a complaining customer, to their job security. Offer alternatives like, "How can I help you?", and "Let me help you," or "Would you please," and of course, "Thank you!" Discover with your employees how many ways they can get a customer's cooperation in the solution they are looking for that send a kind, soothing, respectful, and appreciative message.
When your customer calls on your company for service, that's your opportunity to shine! This is a touchy moment where your reputation can go either way. You are judged more by how you do when things are challenging than when everything is smooth sailing. So take advantage of this great opportunity to demonstrate with your choice of words how much you appreciate your customers!
Who We Are
Michael Houlihan and Bonnie Harvey co-authored the New York Times bestselling business book, The Barefoot Spirit: How Hardship, Hustle, and Heart Built America's #1 Wine Brand. The book has been selected as recommended reading in the CEO Library for CEO Forum, the C-Suite Book Club, and numerous university classes on business and entrepreneurship. It chronicles their humble beginnings from the laundry room of a rented Sonoma County farmhouse to the board room of E&J Gallo, who ultimately acquired their brand and engaged them as brand consultants. Barefoot is now the world's largest wine brand.
Beginning with virtually no money and no wine industry experience, they employed innovative ideas to overcome obstacles, create new markets and forge strategic alliances. They pioneered Worthy Cause Marketing and performance-based compensation. They built an internationally bestselling brand and received their industry's "Hot Brand" award for several consecutive years.
They offer their Guiding Principles for Success (GPS) to help entrepreneurs become successful. Their book, The Entrepreneurial Culture: 23 Ways To Engage and Empower Your People, helps corporations maximize the value of their human resources.
Currently they travel the world leading workshops, trainings, & keynoting at business schools, corporations, conferences. They are regular media guests and contributors to international publications and professional journals. They are C-Suite Network Advisors & Contributing Editors. Visit their popular brand building site at www.consumerbrandbuilders.com.
To make inquiries for keynote speaking, trainings or consulting, please contact sales@thebarefootspirit.com.