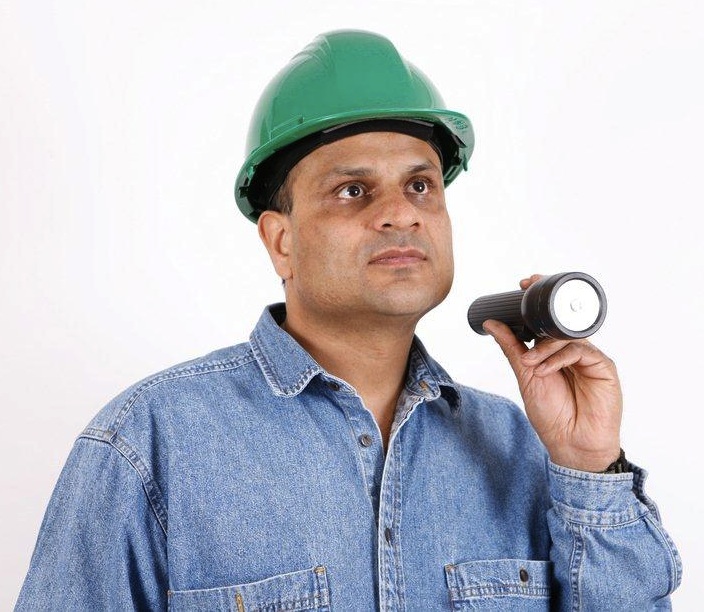 Many people have asked us, "What are you guys selling, exactly?" We are no longer selling wine. Now we sell books, speaking engagements, and consulting services, and what we really have to offer is an idea. We call it, "the barefoot spirit."
Simply stated, the barefoot spirit is a set of guiding principles that steer you toward the right decisions in every aspect of business. It's the delicate balance between the "barefoot" feet-on-the-ground practicality and the "spirit" head-in-the-clouds that guides you and drives you. It's OK to have your head in the clouds as long as your feet are firmly planted on the ground.
The barefoot spirit is a business style. It's a way of succeeding by turning hardship into opportunity with hustle, and turning hustle into success with heart.
Every business faces hardship, especially in the start- up phase. Then, just when you think you are on top of it, comes the realization that you must grow to survive. You're no longer pushing it to get it going; now you're running to catch up to keep it growing!  And all this is with too little capital and even less knowledge of uncharted waters. You give up an eight-to-five for a five-to-eight. You work in cramped conditions with second-hand equipment and you scramble to pay your bills. Your personal life suffers and sometimes you wonder if you're going to make it at all. This may go on for years. Now that's hardship!
But with the proper attitude and tenacity, you soon discover that within every hardship is an opportunity – if you hustle! There's no time for sitting around and debating. You have to seize the moment. Because you are so small, you're light on your feet and you can pivot quickly. Big, established companies can't move fast enough to take advantage of sudden changes in the marketplace, but you can. When you make a mistake, you can learn from it fast and make improvements that very day. If you are bogged down with sluggish associates, you just may have to do it yourself. There's a lot to do and it may not be the kind of work you signed up for, so you better get started! That's hustle!
Your grandmother called it "the Golden Rule," and your mother called it "Put yourself in the other guy's shoes," but today we call it, "How would you like it?" How would you like it if you worked for yourself, sold to yourself, owed money to yourself, or bought a product from yourself? It sounds simple enough, but as you begin to apply this principle of "heart" to your key business relationships, you discover it's anything but simple. In business, there's no room for double standards. You have to have a heart for the people you rely on. Showing empathy for their concerns is a major factor in your success. This isn't just goody-goody talk; there are many practical reasons for treating people "right."
The barefoot spirit is not a panacea, but it is a protective helmet in a hardhat area. It is a flashlight in a dark room. It will help prepare you for the unexpected and give you the guiding principles you need to see the big picture and make better decisions.
In our book, The Barefoot Spirit, rather than recite a list of do's and don'ts, we shared our real life experiences that demonstrate this principle in the lessons we learned. When you read what we went through, which is not unlike any undercapitalized start-up, we hope you will be entertained, enlightened, and empowered.
Who We Are
Michael Houlihan and Bonnie Harvey co-authored the New York Times bestselling business book, The Barefoot Spirit: How Hardship, Hustle, and Heart Built America's #1 Wine Brand. The book has been selected as recommended reading in the CEO Library for CEO Forum, the C-Suite Book Club, and numerous university classes on business and entrepreneurship. It chronicles their humble beginnings from the laundry room of a rented Sonoma County farmhouse to the board room of E&J Gallo, who ultimately acquired their brand and engaged them as brand consultants. Barefoot is now the world's largest wine brand.
Beginning with virtually no money and no wine industry experience, they employed innovative ideas to overcome obstacles, create new markets and forge strategic alliances. They pioneered Worthy Cause Marketing and performance-based compensation. They built an internationally bestselling brand and received their industry's "Hot Brand" award for several consecutive years.
They offer their Guiding Principles for Success (GPS) to help entrepreneurs become successful. Their book, The Entrepreneurial Culture: 23 Ways To Engage and Empower Your People, helps corporations maximize the value of their human resources.
Currently they travel the world leading workshops, trainings, & keynoting at business schools, corporations, conferences. They are regular media guests and contributors to international publications and professional journals. They are C-Suite Network Advisors & Contributing Editors. Visit their popular brand building site at www.consumerbrandbuilders.com.
To make inquiries for keynote speaking, trainings or consulting, please contact sales@thebarefootspirit.com.