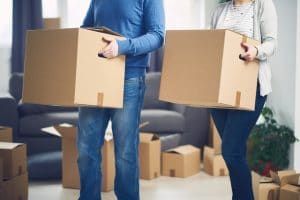 We've been sheltering in place since March 13th.  We only go out for absolute essentials and mask up every time. We are fortunate to have a neighbor that we trade veggies for eggs with and another who shops for us. So we've been staying at home.
Like everyone else we are continuing to work from home but it has certainly cut down on our speaking and teaching opportunities and income. We miss the visits from our international executive MBA entrepreneurial students. And we expect this to go on for some time as it appears that our countrymen are going to let this thing get stronger every time we make a little progress. So we are waiting for the vaccine.
Meanwhile, we have been sequestered long enough to start making some interesting observations about the new "lifestyle" and its effect on our budget.
On the Decrease:
Our dry cleaning bill is down by 80%. Of course, this doesn't help the dry cleaners, but it has been a savings for us. We now wear mostly clothes that can be laundered without ironing.
Our fuel bill is down 90% since we are not driving to the airport, the city, or the stores. So is our automotive maintenance bill since we hardly use the car, except for occasional getaways into nature.
We have also reduced our dining expenses to occasional curbside pickups, and our socializing has been limited to on-line meetings rather than dinners and drinks out.
On the Increase:
Our soap bill is up because we are washing more dishes and spending more time in the house.
We are using more power because we are using the stove and running the vacuum and the dishwasher more often.
Because we are home so much now, we are attacking a Honey Do list as long as your arm so our hardware bill is increasing.
We are also getting serious about growing our own food, which is healthy and delicious but has increased our use of gardening supplies.
The net is, our expenses are less now that we are sheltering in place. Business travel is over, revealing huge savings. We are doing more chores now on a regular basis, and we have more time to spend with our cats and with each other. We've had to focus on our home so we have done several clean-up, reorganization, and repurposing projects.
We learned some simple lessons like don't go empty handed from room to room and beware of project creep. You start out cleaning the drawer and wind up cleaning the closet …and completely rearranging storage. A one hour project can creep into an all-dayer. We've gotten rid of tons of stuff we were not using that just took up space.
And we have continued regular virtual meetings with friends and family. So all in all it's been a productive experience. We are having a chance to reboot in many ways.
Of course we want to go out and socialize again, but our socially-distant dinners with the neighbors and our virtual happy hours with friends are helping to fill the gap. Our cost are down and the place looks great! Not bad for shut-ins!
We wish you all safety, good health, and hope you too will make the most of it!
Who We Are
Michael Houlihan and Bonnie Harvey co-authored the New York Times bestselling business book, The Barefoot Spirit: How Hardship, Hustle, and Heart Built America's #1 Wine Brand. The book has been selected as recommended reading in the CEO Library for CEO Forum, the C-Suite Book Club, and numerous university classes on business and entrepreneurship. It chronicles their humble beginnings from the laundry room of a rented Sonoma County farmhouse to the board room of E&J Gallo, who ultimately acquired their brand and engaged them as brand consultants. Barefoot is now the world's largest wine brand.
Beginning with virtually no money and no wine industry experience, they employed innovative ideas to overcome obstacles, create new markets and forge strategic alliances. They pioneered Worthy Cause Marketing and performance-based compensation. They built an internationally bestselling brand and received their industry's "Hot Brand" award for several consecutive years.
They offer their Guiding Principles for Success (GPS) to help entrepreneurs become successful. Their book, The Entrepreneurial Culture: 23 Ways To Engage and Empower Your People, helps corporations maximize the value of their human resources.
Currently they travel the world leading workshops, trainings, & keynoting at business schools, corporations, conferences. They are regular media guests and contributors to international publications and professional journals. They are C-Suite Network Advisors & Contributing Editors. Visit their popular brand building site at www.consumerbrandbuilders.com.
To make inquiries for keynote speaking, trainings or consulting, please contact sales@thebarefootspirit.com.